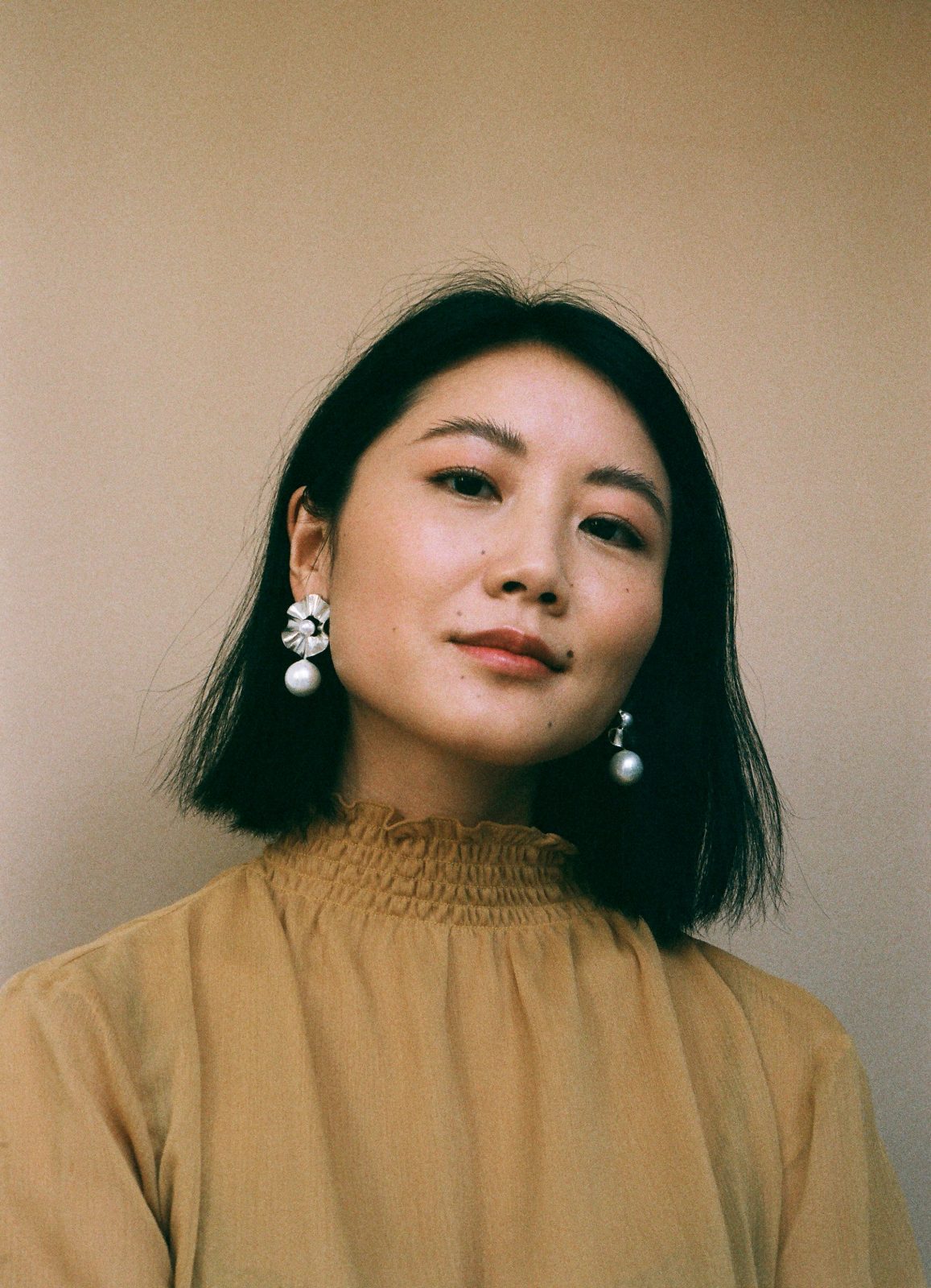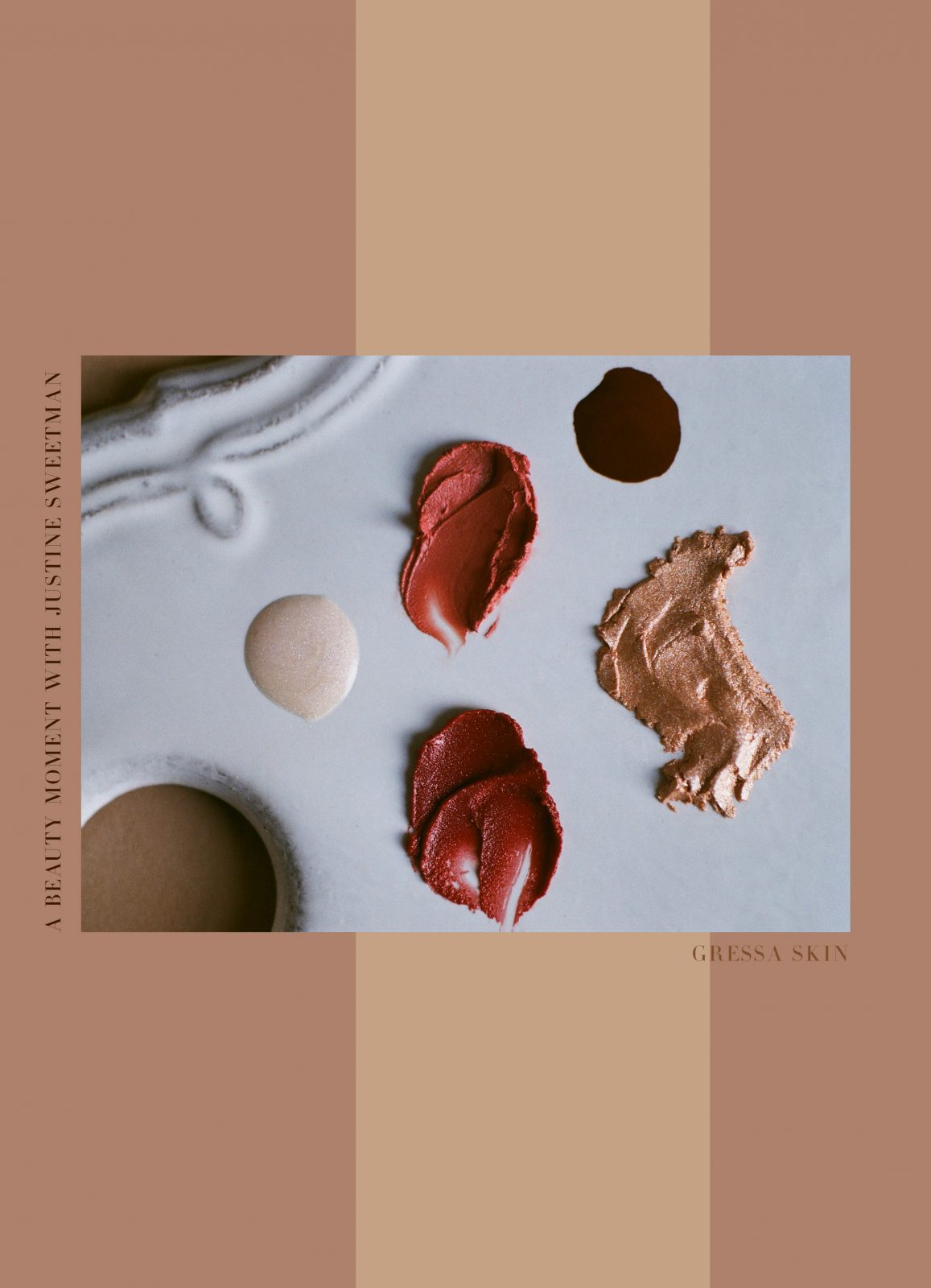 I've been lucky to work with makeup artist Justine Sweetman a few times, but every time we do, I'm completely distracted by her always effortlessly cool outfit and end up slowing her process down by gabbing about where she shops and finds the best pieces. Justine is also an advocate for clean beauty, something I can definitely get behind. If I'm putting something on my face all day, I want to know that the ingredients are as clean as they can be. In her own words below, Justine talks about this look she created for me (these two photos above are also by her on her film camera).
I am constantly on the hunt for green beauty products that perform on set, and Gressa Skin marries the two worlds beautifully. The line features colors relevant on an editorial shoot, and its non-toxic ingredient list is a dream for daily wear. Gressa is a staple is my professional kit as well as my personal makeup bag.
I chose a few favorites for this dreamy look. Minimalist Contouring Serum Bronzer is ideal for a post-holiday glow (without the sun damage), adding warmth and a slight contour when buffed in with a dense fluffy brush. On the high planes of the cheekbones I patted Minimalist Illuminating Serum with my fingers for a subtle highlight. I use my ring finger because it gives the lightest pressure, then pat the excess onto the Cupid's bow for fullness and inner corners of the eyes to open them up.
Bare Lip Boost was brushed onto the eyelids for a wash of peach. I love using the Lip Boosts on the cheek and eye too, much like a multi-stick. To finish the look, Regal Lip Boost was applied to Alice's lip in layers for a stained effect. – JS