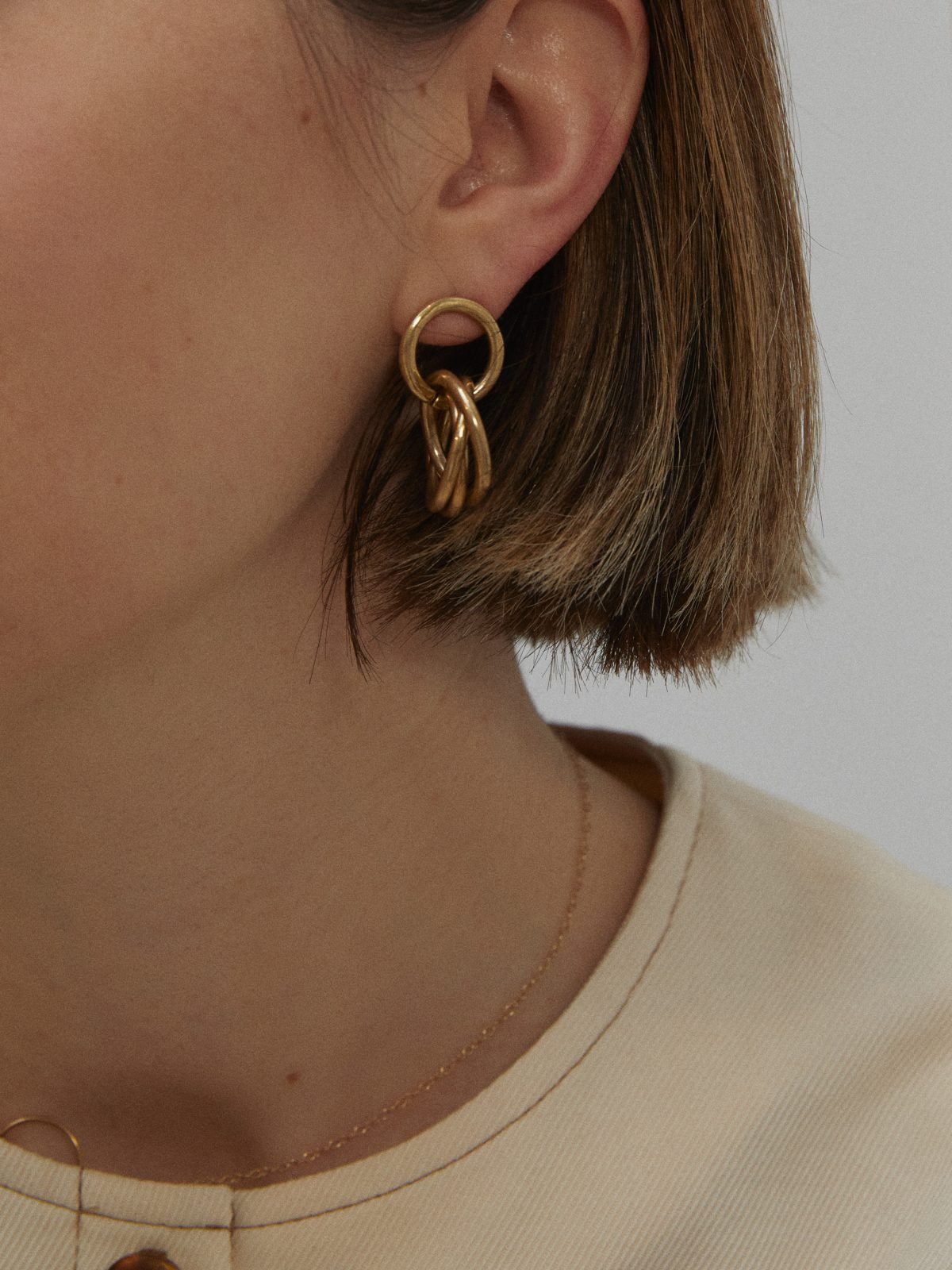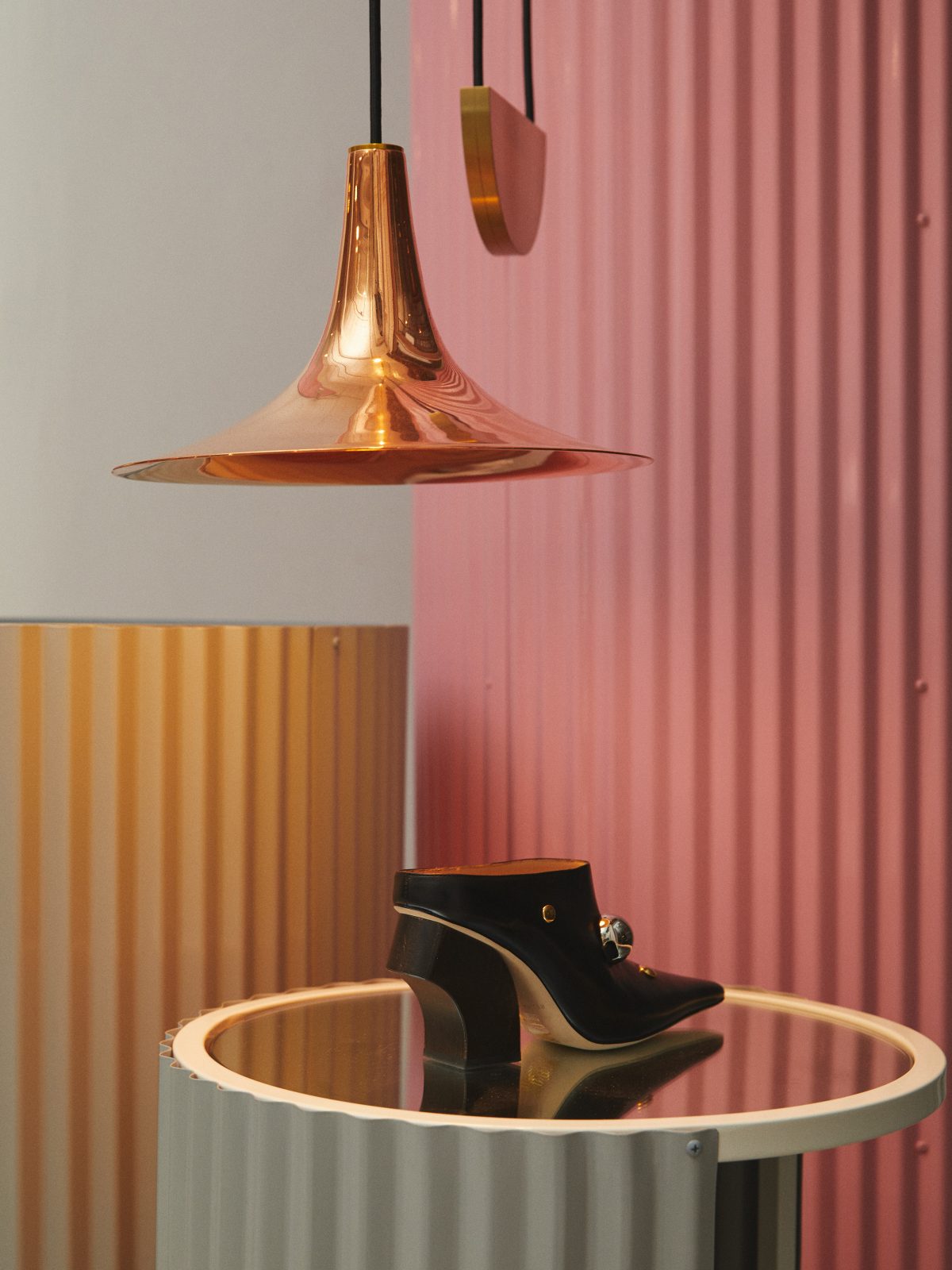 I first connected with Ashley Turchin last June when she slid into my DMs, but she quickly became one of those rare gems of people you find in your life. She introduced me to Yune Ho, a womenswear designer in which she was a partner, and I've been excited to follow the seasons since — the line just gets better and better. I didn't even realize at the time she was also the co-founder and co-owner of ANTHOM, a beautiful, loft-like multi-brand store in SoHo. We finally met in person when I had written her to pull samples to borrow for a Paris trip (a luxury/perk to my job I do not take for granted!). I was thrilled when she obliged and was so generous with the selection of pieces. During that short shop visit, I felt completely inspired by and drawn to her entrepreneurial spirit and wanted to know more about her and the shop, way more. Recently, I met her at the store one rainy morning and got the low-down on how she keeps her hands very full between running a multi-brand brick-and-mortar in SoHo as well as all of the sales and production for Yune Ho.
On how ANTHOM started: Before ANTHOM, I worked full time in law, pursuing a career as a lawyer but quickly realized if I was going to work so hard for most of my life, I wanted it to be on something I was really passionate about. While at the firm, I started a vintage store on Etsy. I don't love vintage, but that's the only option on Etsy so I would find pieces and style them in a contemporary way. A year of doing that gave me some experience and confidence with e-commerce, customer service, content etc., and the idea of ANTHOM started blossoming. At the beginning, convincing designers to sell to us was hard. We didn't have a store or website yet so we had to sell them on this idea that ANTHOM was going to be unique and cool. After a year of launching online we opened our first store outside of Washington, DC (where we were based). I was still part-time at the law firm so I would wake up at 5am, go to the law firm, work from 6-11am, then I would take the metro and a bus to the store. I would work there from 12pm – 7:30pm seven days a week.
On the industry at the time:  This idea of independent retailers and multi-line e-comm was still a new thing. Vine was new and Instagram had just started. At that time, the whole idea for e-comm sites was to appear bigger than you were. Everyone would photograph on a white wall and cut the model out – that's how everyone's website looked. You didn't know whose photos were whose. It was so time consuming and expensive. This model wasn't working for us – we didn't have the woman power or money…but on the other hand, we didn't want to seem 'homemade' either. We wanted to create our own lifestyle and vision for our company. I think Instagram has helped to change the industry in a sense that retailers can create their own world that people can discover from anywhere. We've been fortunate enough to play by our own tune thus far, and we're just getting started.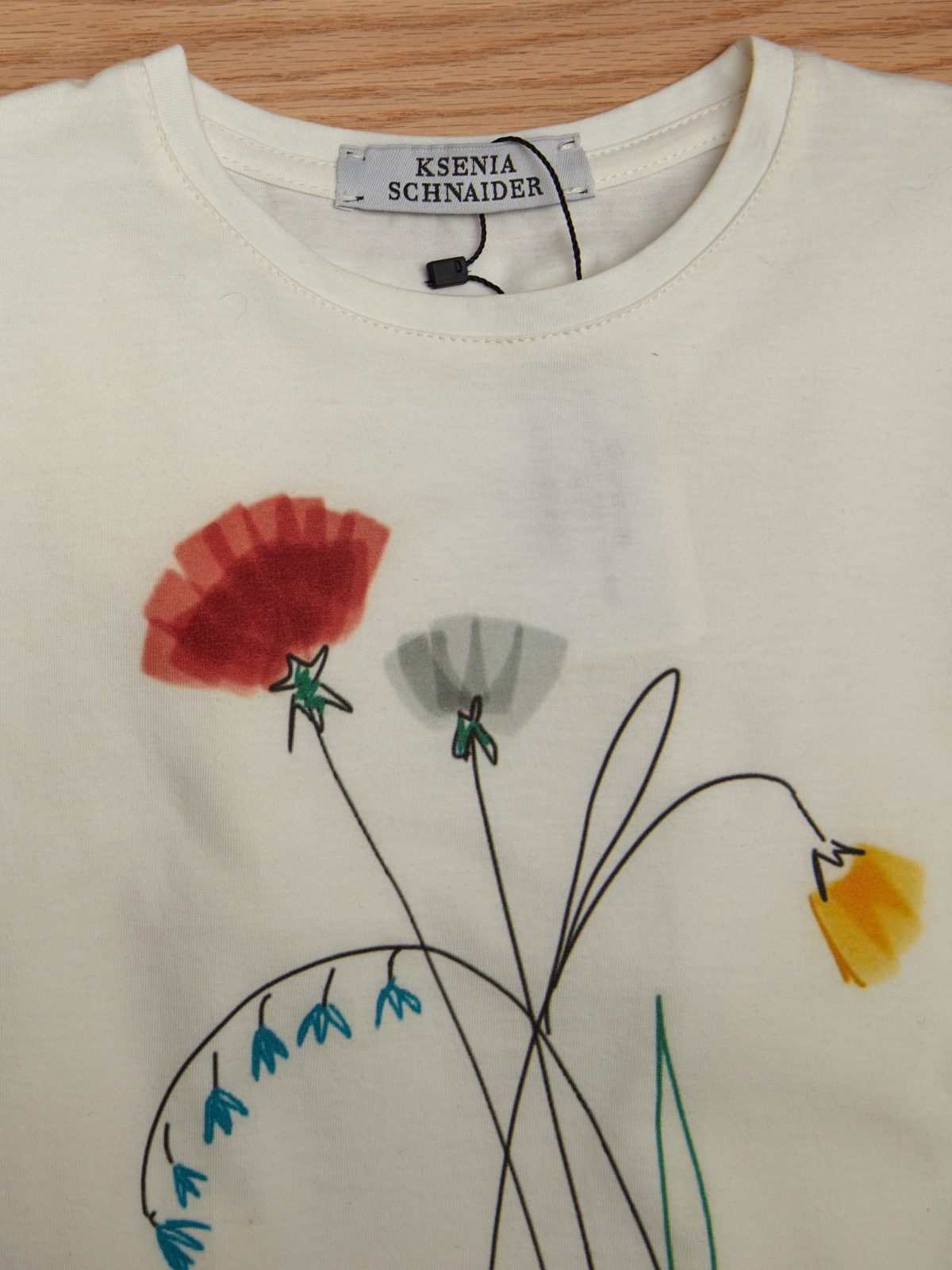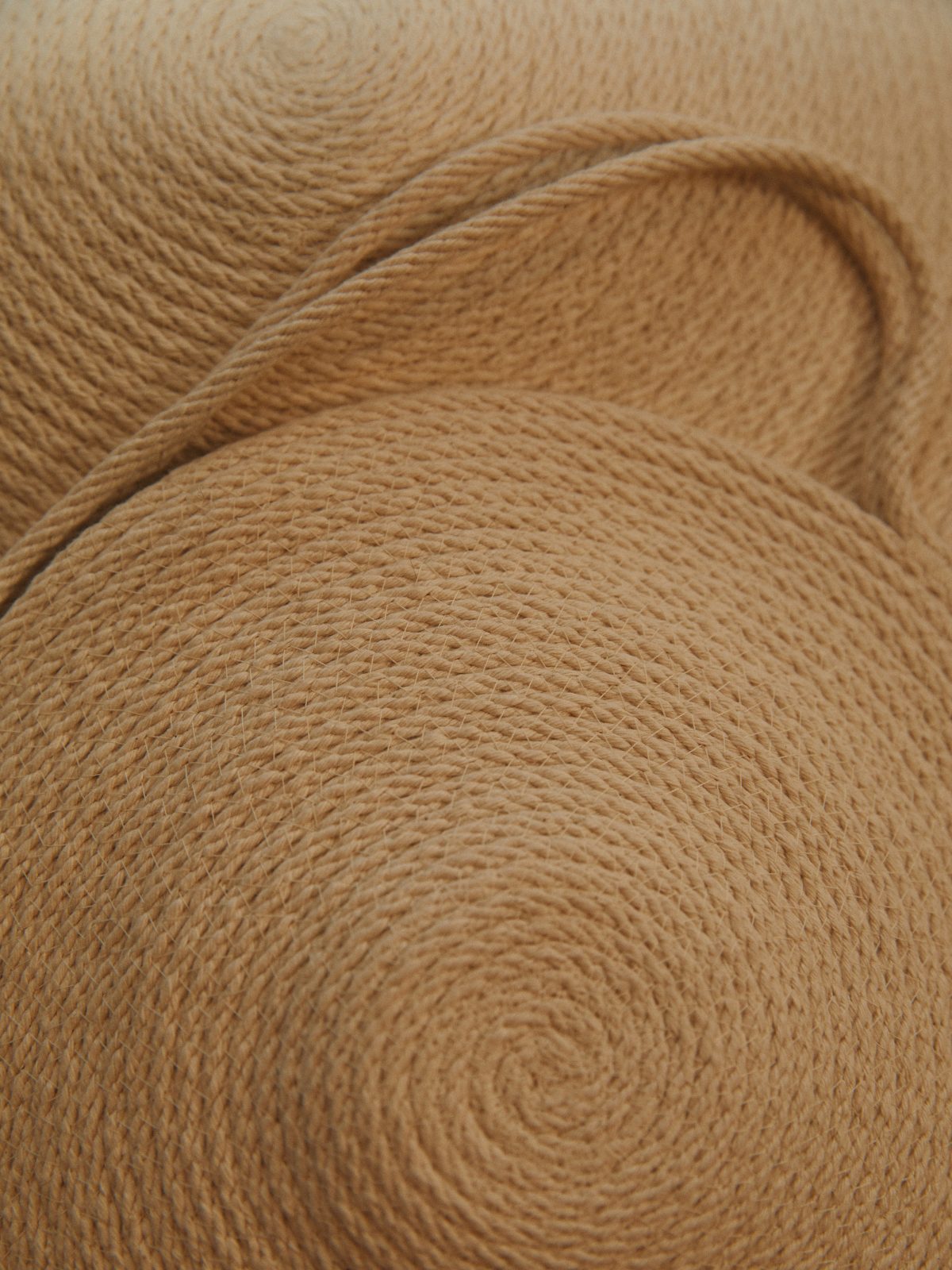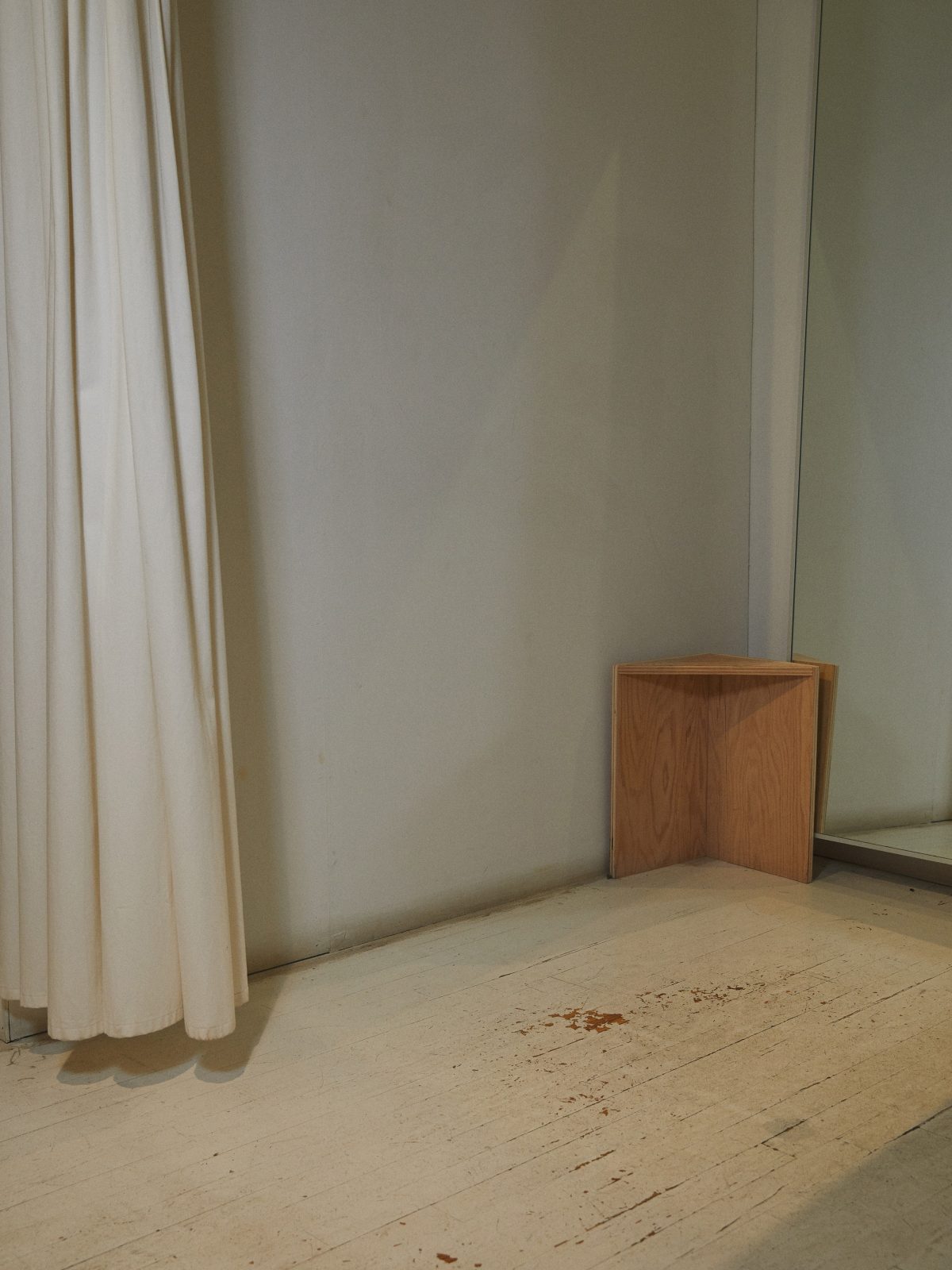 On the path to opening a brick and mortar in NY: When we started ANTHOM, I didn't know I had this hidden skill of being able to communicate with people and actually sell product. No one knew who ANTHOM was and no one knew any of the brands we were carrying. We didn't have money to advertise so we constantly had to chase this PR and traffic to our site. And for a young startup we did ok. But it just wasn't fast enough for us. We were sitting on inventory and had bills coming up for next season, so we had to move our product fast. We decided to have an in-person shopping event. We partnered with Gilt Group in DC and rented a space from 6-9pm one day. And in those three hours, we sold through all our inventory. We made $6000 which was the most we had ever made. We were like, "Oh my word people really respond to this in person." So that garnered a bit of buzz. We got recruited to do a three day pop-up during black Friday at this cool place in DC. We had "wild" (it's all relative now) success again. We made $16k in 3 days and so we decided to actually schedule these pop-ups. We did one in LA, NYC, a few more in DC, and that got us discovered by a developer who was opening a new development outside of DC. It was a deal we couldn't refuse. So we took it and used that cash to open our first NYC store which was in Chelsea.
On business sense: I think the reason ANTHOM is where it is today is because we dove right in, made a lot of mistakes and are constantly evolving. Throughout our (almost) 5 years as a company we've had 2 different websites (new one just launched!) and 4 stores. We've tried many different business models and decided a couple years ago to close all of our 'neighborhood stores' and open a flagship space in SoHo. We want to be seen as a national brand. We put all our eggs in one basket, and it very easily could have gone the other way, but luckily it didn't so it gave us the confidence that we could make it here. The great thing about SoHo is that it's very consistent and we're close in proximity to a lot of creatives. We love to collaborate and are always evolving our product mix and interior.
The hardest thing about trying to grow something is that there's a huge learning curve. And I feel fortunate to have the team that I have now but it's taken years to build something like this. Where I can actually not be in the store all the time. The idea of growing — nothing is overnight…it's always one step at a time.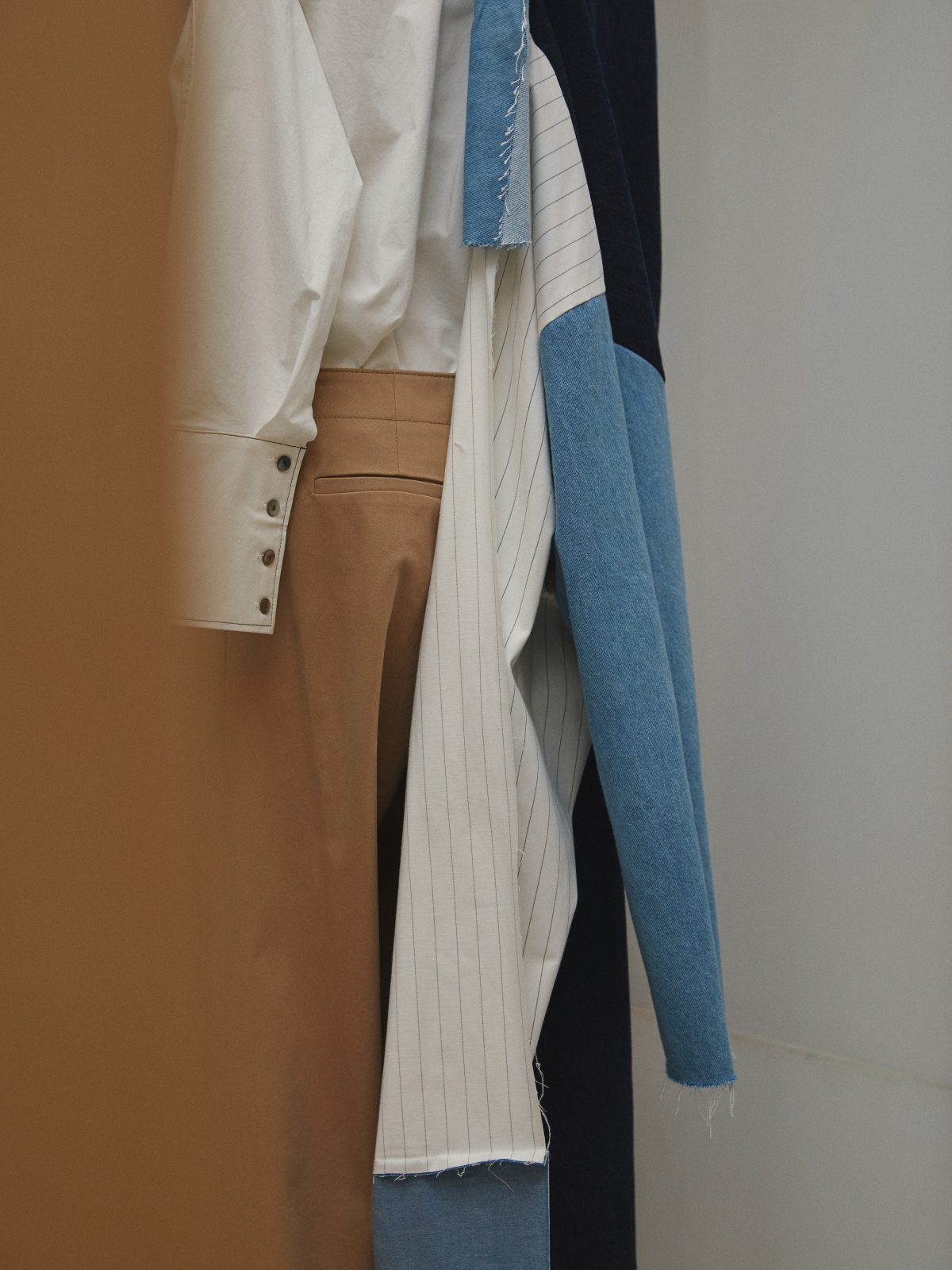 On work ethic and balance: I've been almost to the breaking point twice now. ANTHOM and Yune and the whole business has definitely been the hardest thing I've ever done, and am still doing. Co-owning a fashion company has taught me that success is varied and comes in stages often after what some would see as failure. I've learned so much about myself: my capabilities, priorities, and breaking points. I've concluded that my success is not measured monetarily but rather by our everyday ability to be malleable, to keep going and keep growing.
On working multiple businesses: My partner and I recently took on a new endeavor by acquiring our best selling designer's business. We acquired Yune Ho Inc. about a year ago and made him a partner in our company. Now, between a few of us we're operating three businesses, it's insane — but really exciting and allows us to scale. 
On advice for anyone looking to start a multi-brand shop: Their aesthetic has to be strong enough to curate a space that's different. With multi-line, something that's hard is that we all buy our products in the same market. And either two things happen: either the brands don't make it because it's a vicious industry, or they blow up and they get picked up at department stores and they may not fit at a place like ANTHOM anymore. Being able to take the time to discover brands and having the capital to support the brands is important. Keep your head down and focus. You have to have confidence in what you're doing.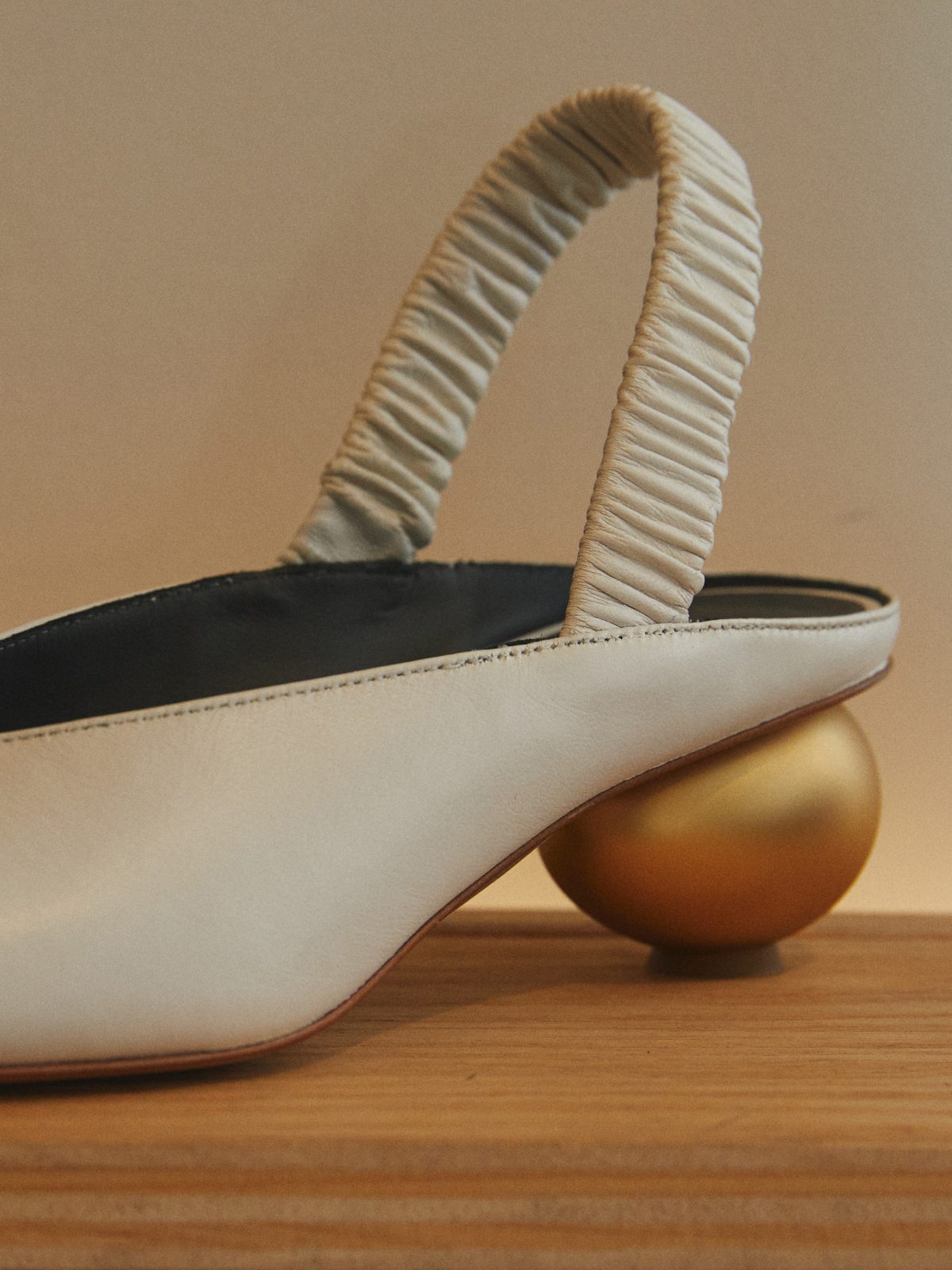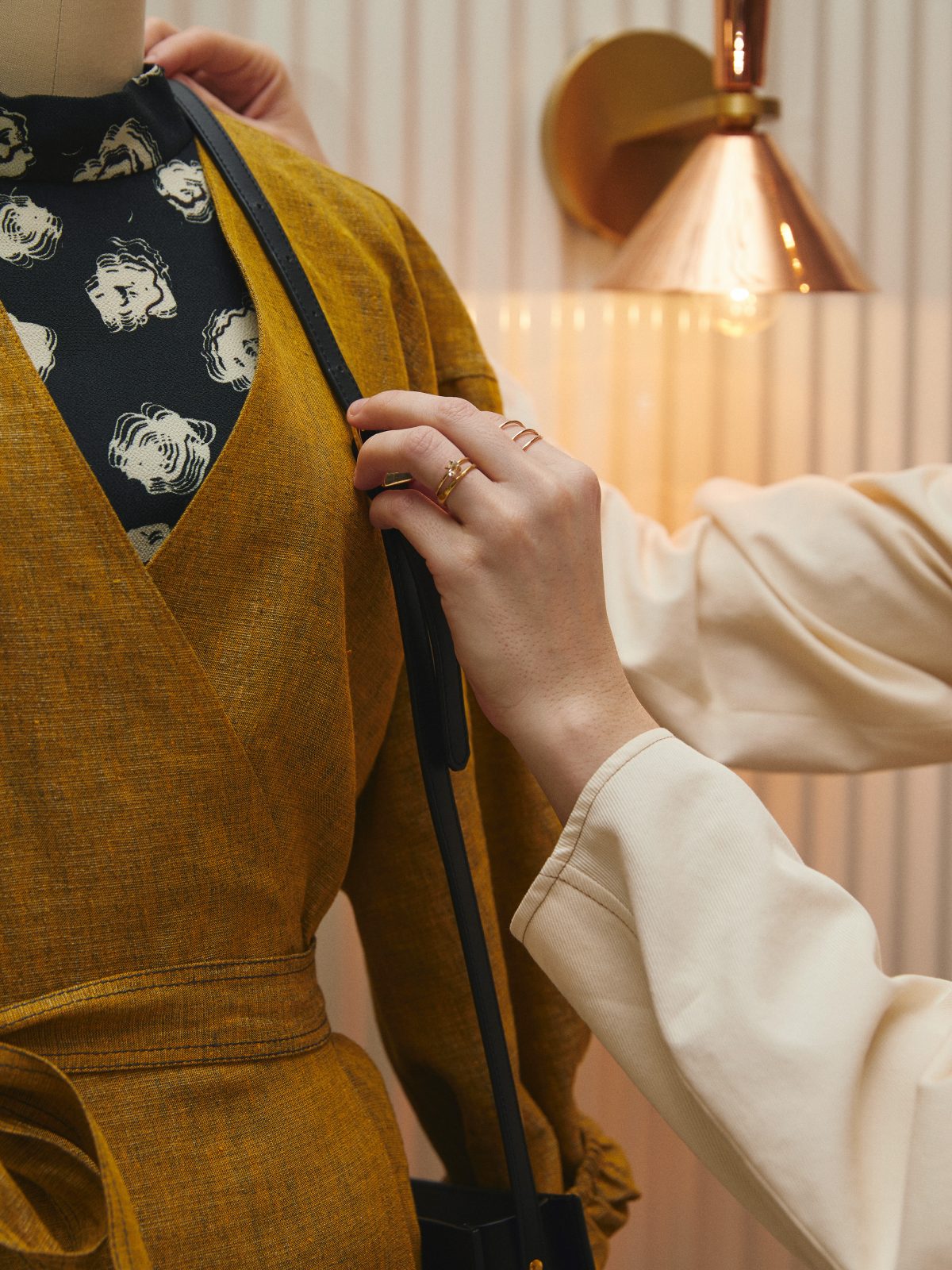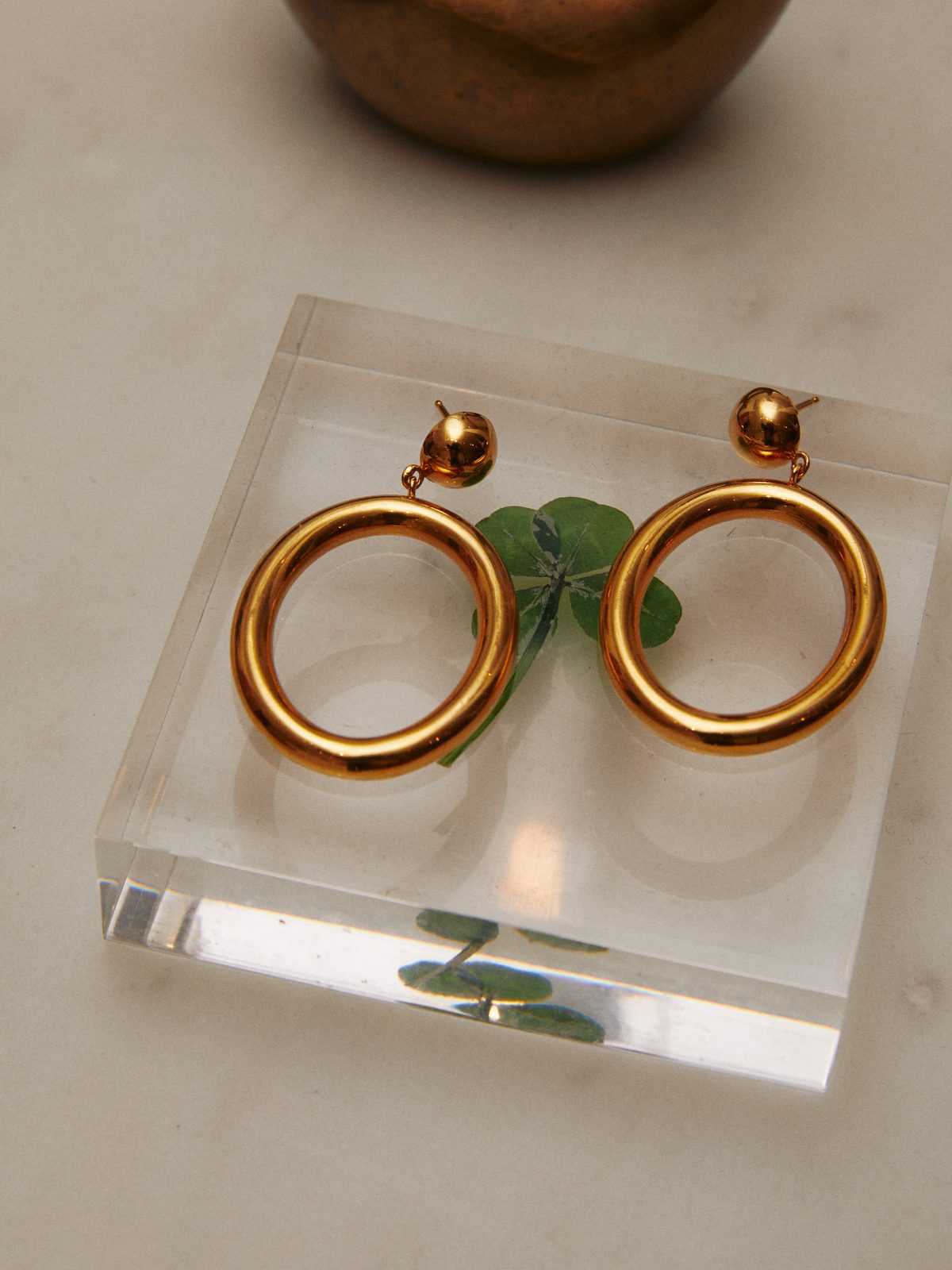 On immediate goals: One of our goals for 2018 was recently accomplished. We just launched our new website. Our objective was to give the online consumer as much of an in-store shopping experience as possible. We photographed the products in our store, on our staff and have a special chat feature with ANTHOM staff to assist with any customer needs.  We're also developing and selling Yune and working on some exciting collaborations that will come out later this year.
On longer term goals: We definitely could entertain backing, but we want to take our company to a certain point before we do that. There's still so much potential. What we've done with Yune has garnered some interest. We used to think we wanted multiple stores, and maybe we still do… but I'm very happy with this idea of an evolving flagship and our e-comm. I really want to create a destination in SoHo. Colette closed, and I think there's some room in the market for something like that.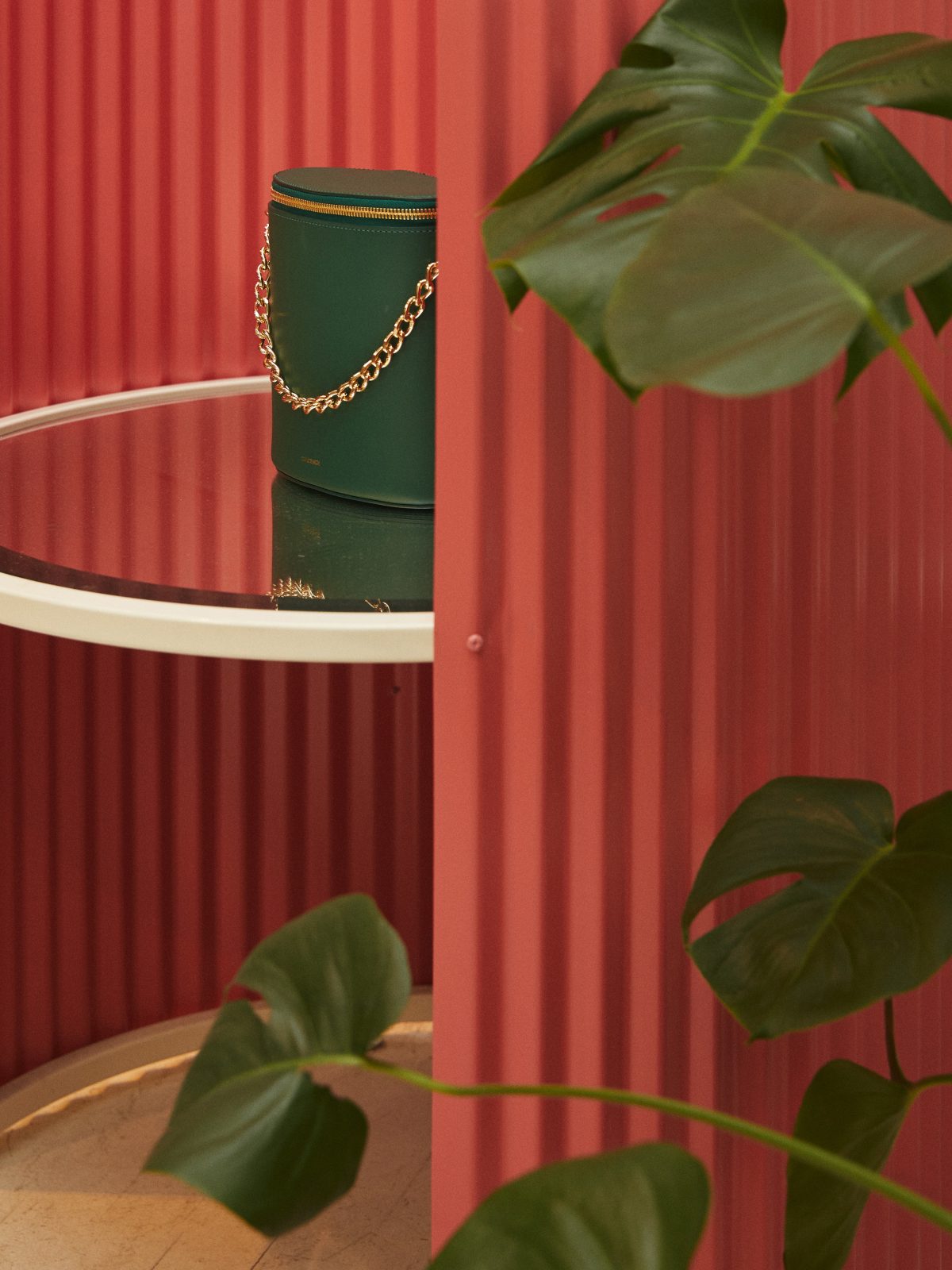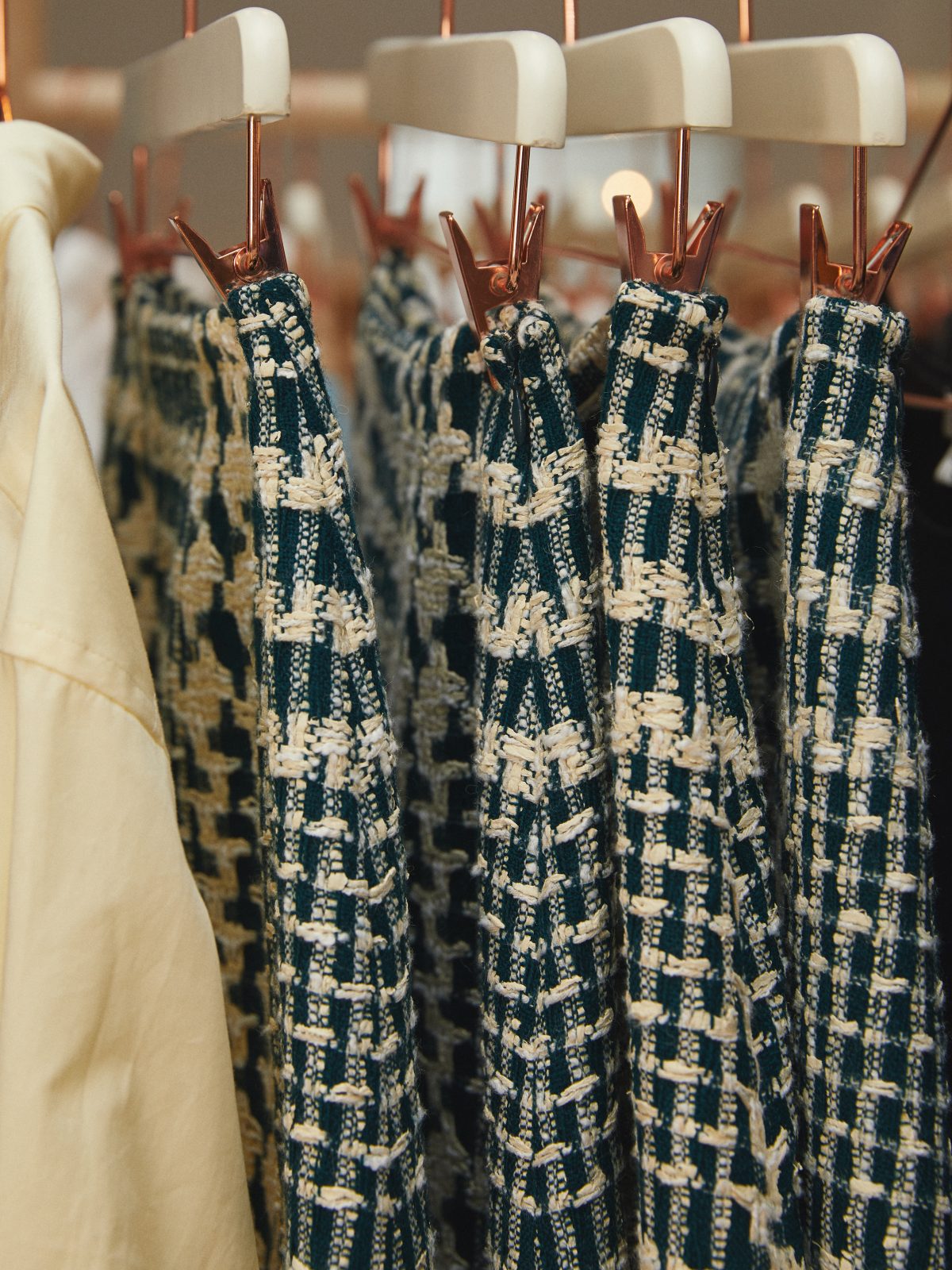 ANTHOM SoHo
25 Mercer Street
New York, NY 10013