At the end of November, I took a solo trip to London that was meant to be a bit of a "vacation," a term I use very very loosely. I was on my way to Marrakesh and it's much easier to get there from London, so I thought why not spend two days in a city I love beforehand. I was suffering from a then two-week long violent cough and severe muscle pain (from the coughing), so this vacation was already looking sour from the start. Nonetheless, I was going to make the best of it and be as efficient in my two days as one possibly could be between clutching my sides in pain and chugging licorice packets from Boots. Below is an abridged list of a few favorite spots on Regent Street and its immediate side streets.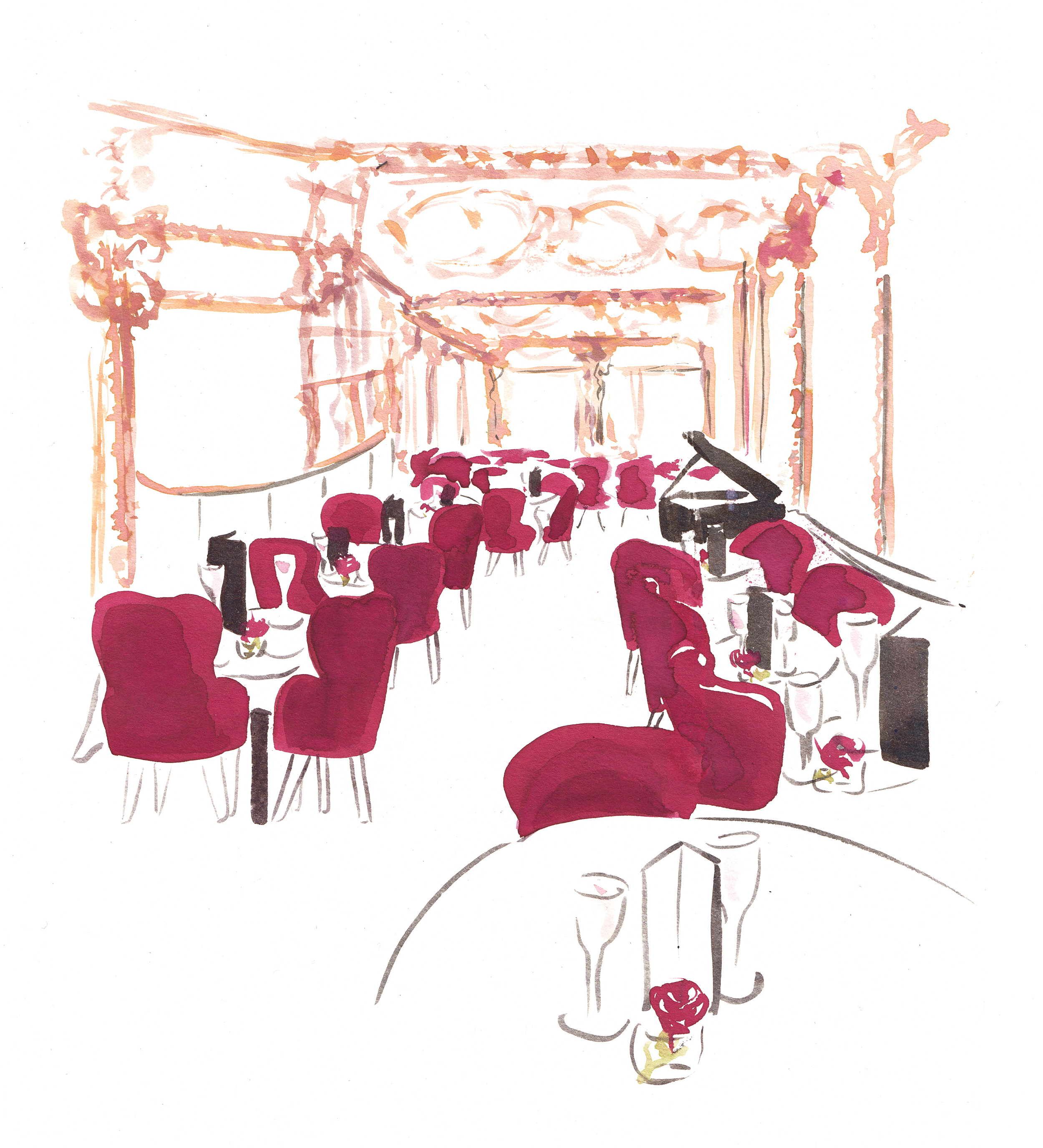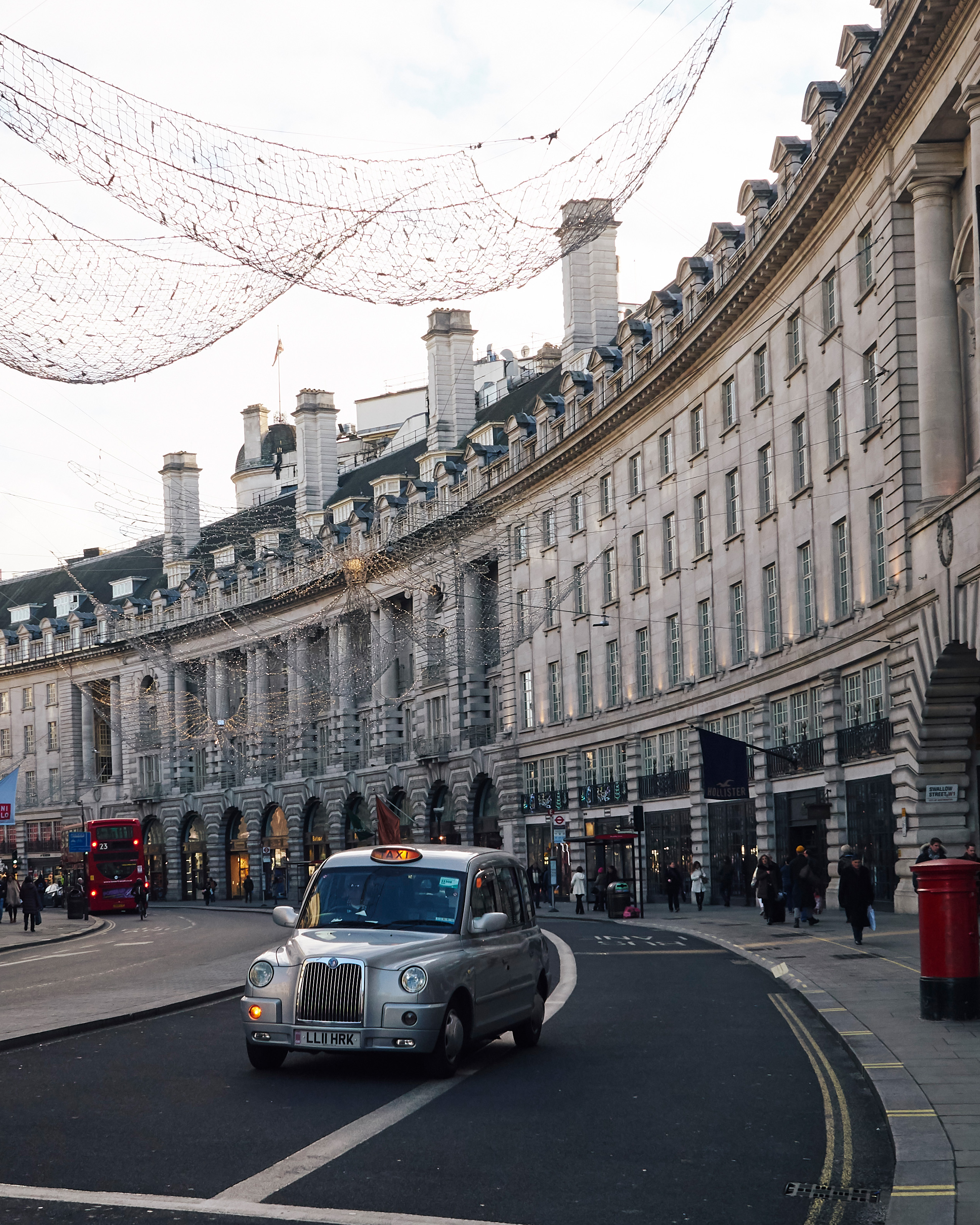 I was lucky to stay in an extremely central location, right on Regent Street at the beautiful and elegant Hotel Café Royal, which was once at the heart of London's social scene in the mid-1800s, and restored five years ago by David Chipperfield Architects. Though some classic historical details remain throughout the common areas, the rooms have been redesigned in a modern and clean style, which is always my preference if I had to say. I had a prime view of the Regent Street 'Spirit of Christmas' lights from my balcony (yes, balcony!) which run the whole length of Regent Street around this time of year.
Time was not on my side, so I barely had time to take advantage of the lobby restaurants and bars – save for a room-serviced cocktail and fries one late night – but I would have loved to do an afternoon tea at the Oscar Wilde Bar (illustrated above left). This bar room is particularly sumptuous with its mirrored and gilded finishes and red leather chairs that almost look velvety in the low light. It's very much in contrast to the minimal room finishes (below).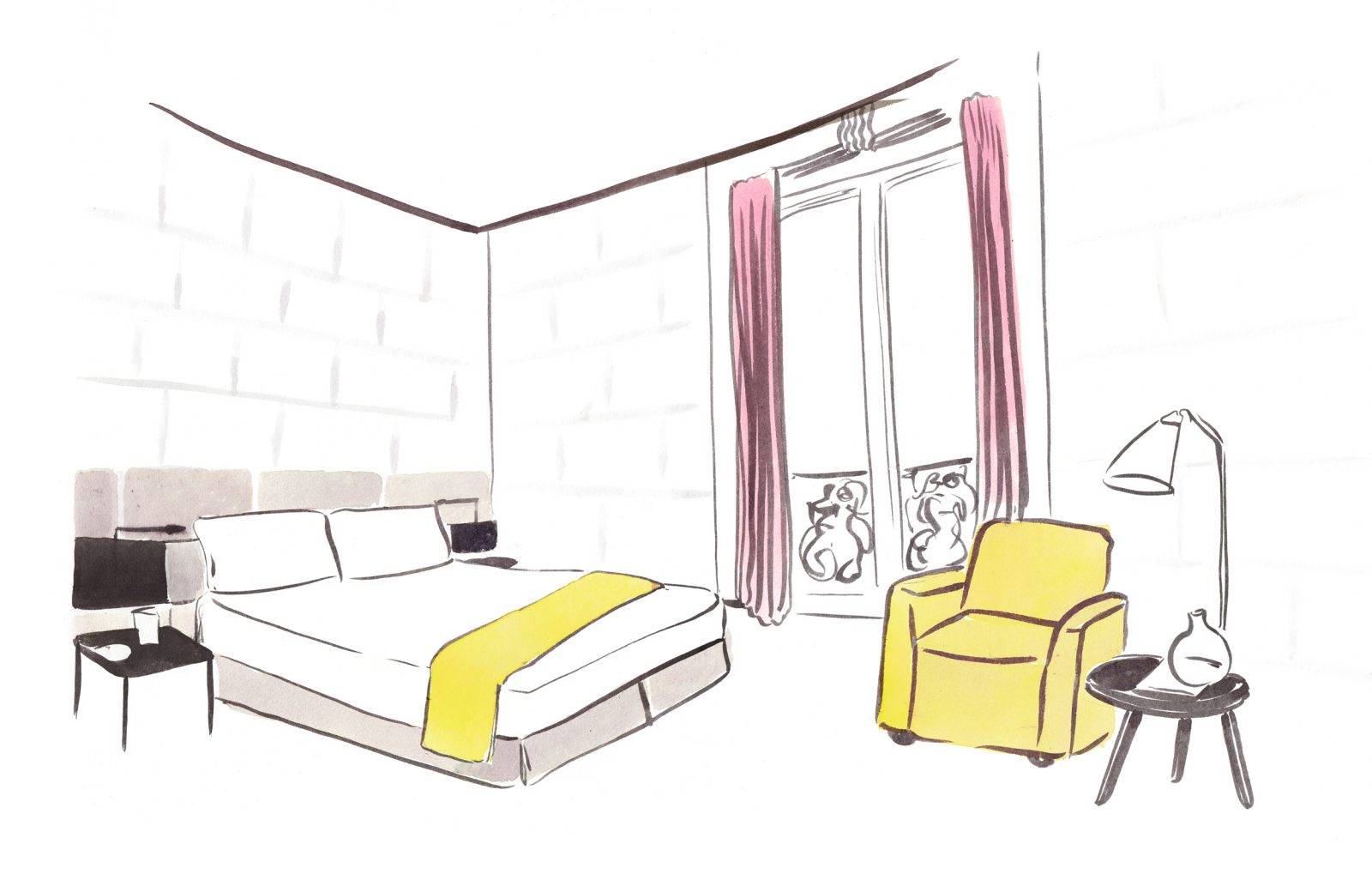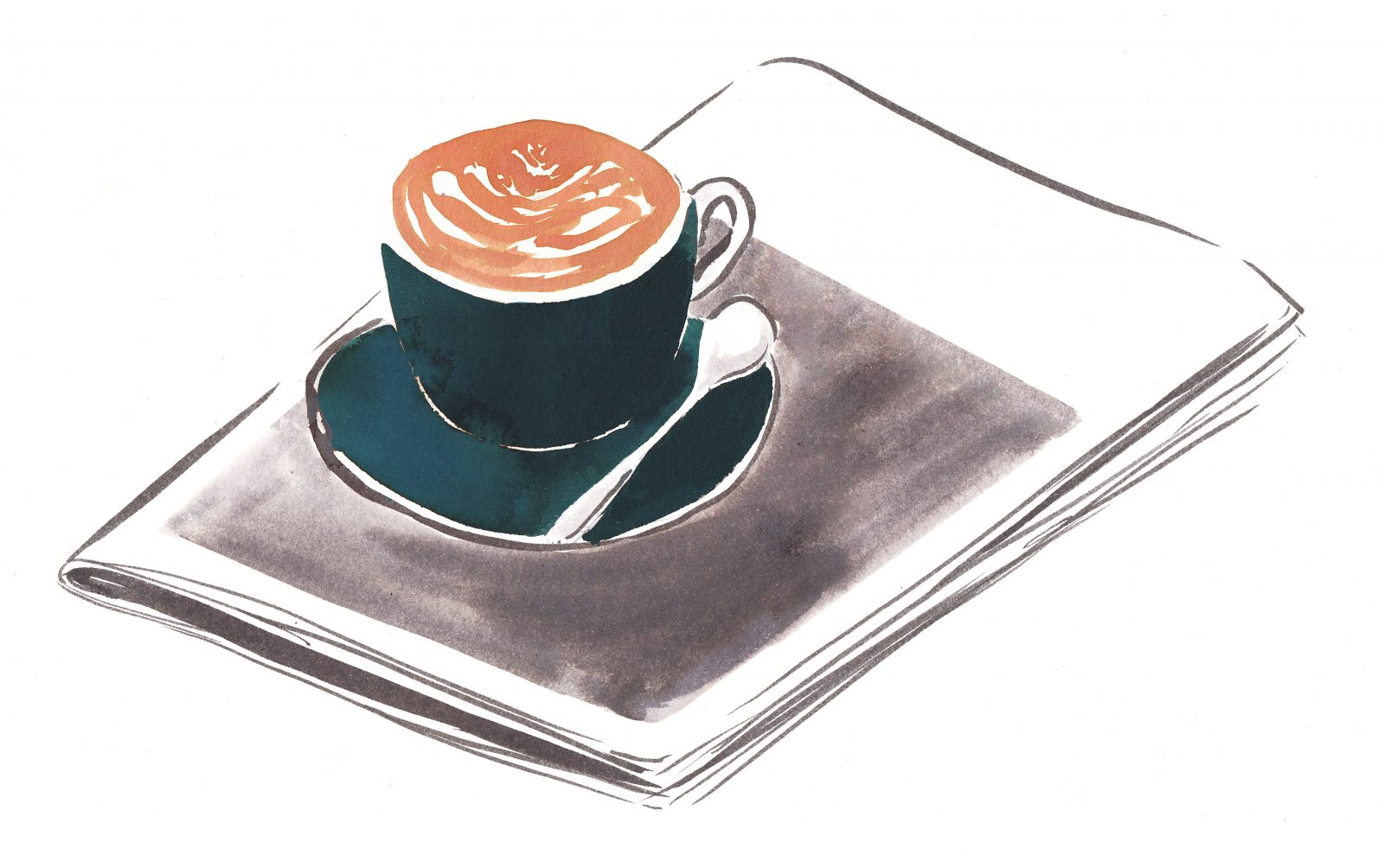 Each morning during my stay, I made the brisk walk up Regent Street to pick up my morning coffee at Workshop. There are several locations of Workshop, and I've found each to be consistently good. I can never resist the Kouign-amanns here either. Total side note: I embarrassingly tried to use some old one-pound coins I had found lying around my apartment in NY to pay for the coffee and was told they don't take those guys anymore! I felt like a total ignorant tourist. Whoops.
I was on "vacation" after all, so I decided a manicure was called for. Since I was on the street anyway, I walked into DryBy and made a same-day appointment for later that evening. The space is terribly elegant and at each nail station are classic Anglepoise lamps (I couldn't help but notice). This is definitely not the suspiciously cheap $20 mani-pedi combo place you'll find in NY. I paid just over $55 for this basic manicure, but it was probably one of the most well-executed manicures I have ever received in my life. I think my cuticles STILL look better because of this treatment nearly a month later. The surprising part was there were no frills, no hand massage with lotion and no hot towels (though, those do come with the more pricey spa manicure). Yet I felt completely ready to be a hand model after.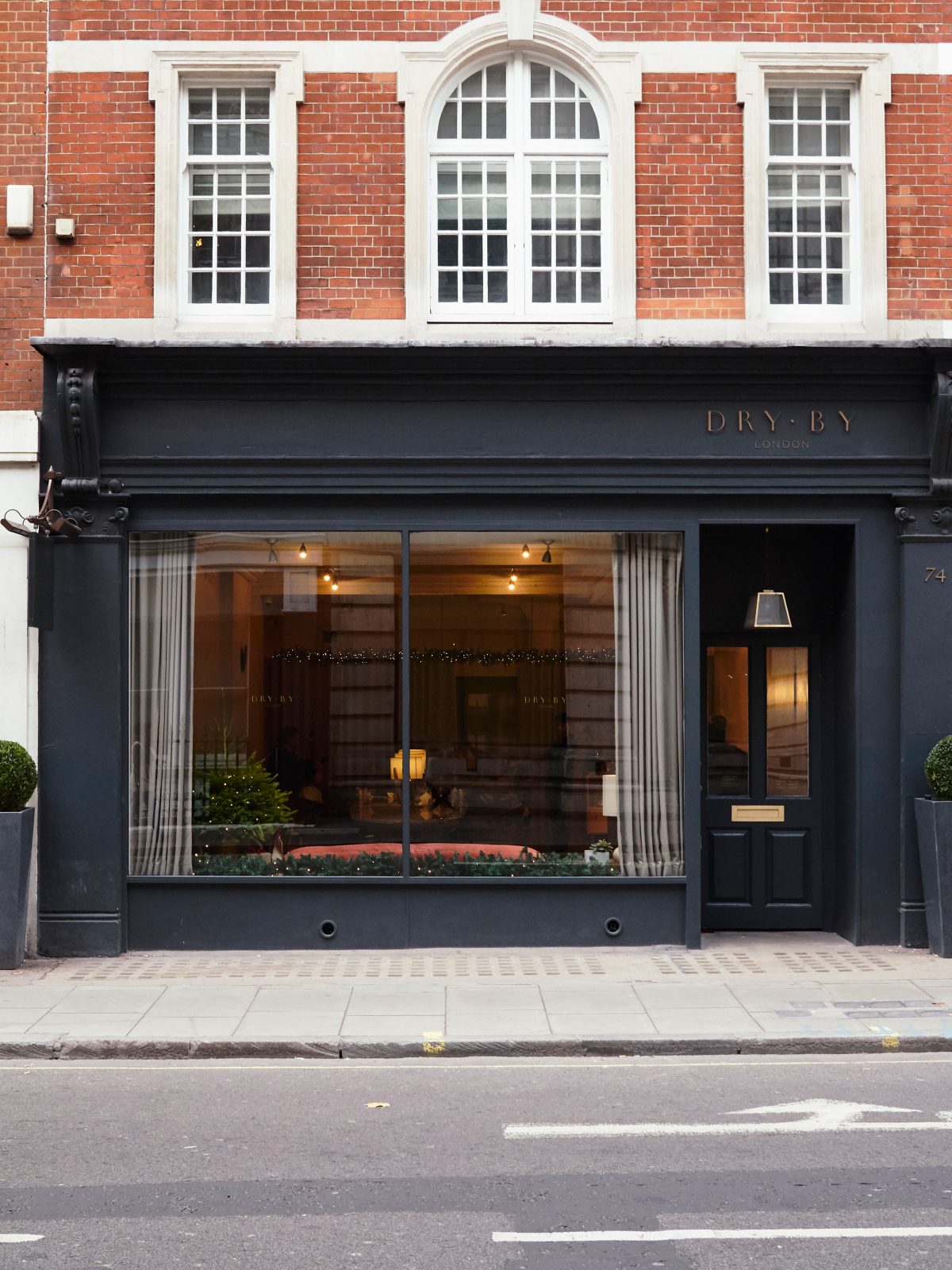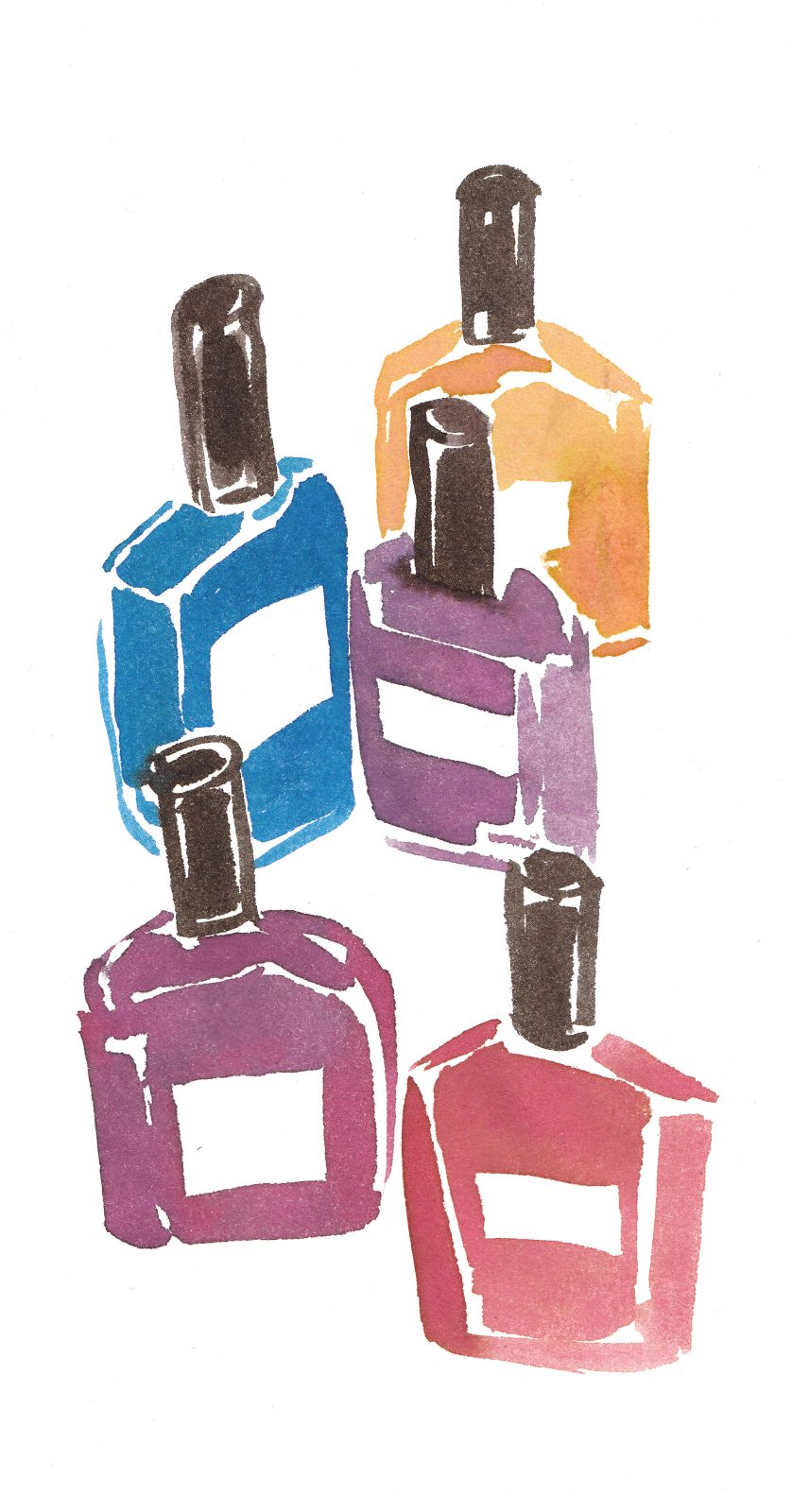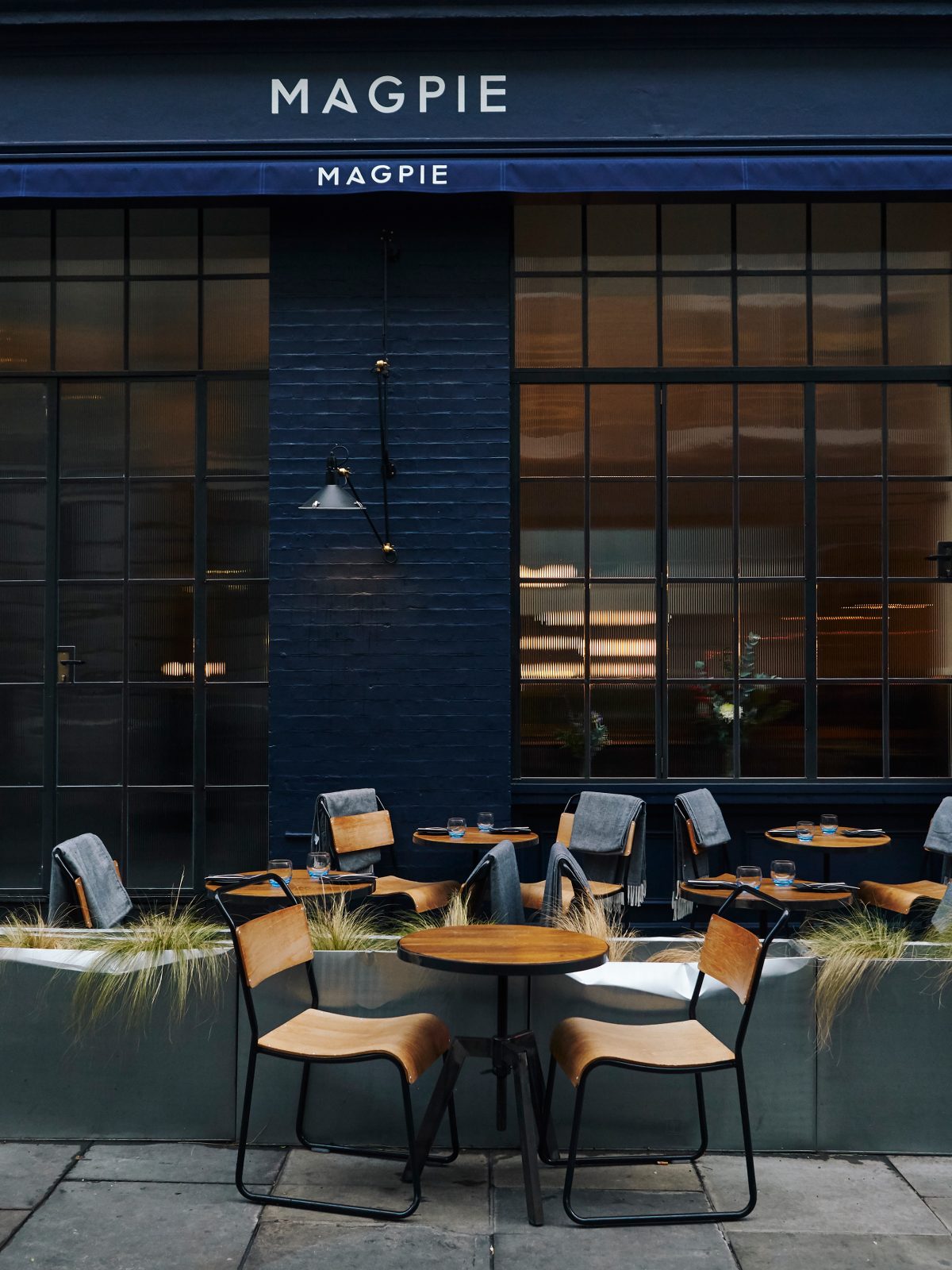 I always suspect that finding great food on such a busy touristy street is not the easiest (I imagine it's like finding food right on Broadway in the heart of SoHo in NY – it doesn't exist), but if you venture just off and onto side streets, you'll come across gems like Magpie, which opened just this past summer. Magpie offers a British take on dim sum, while using distinctly non-Asian ingredients. I went in for a leisurely breakfast, during which they serve a much shorter menu from the other meals, but still had a satisfying porridge and a healing turmeric and rice milk concoction for my ailments.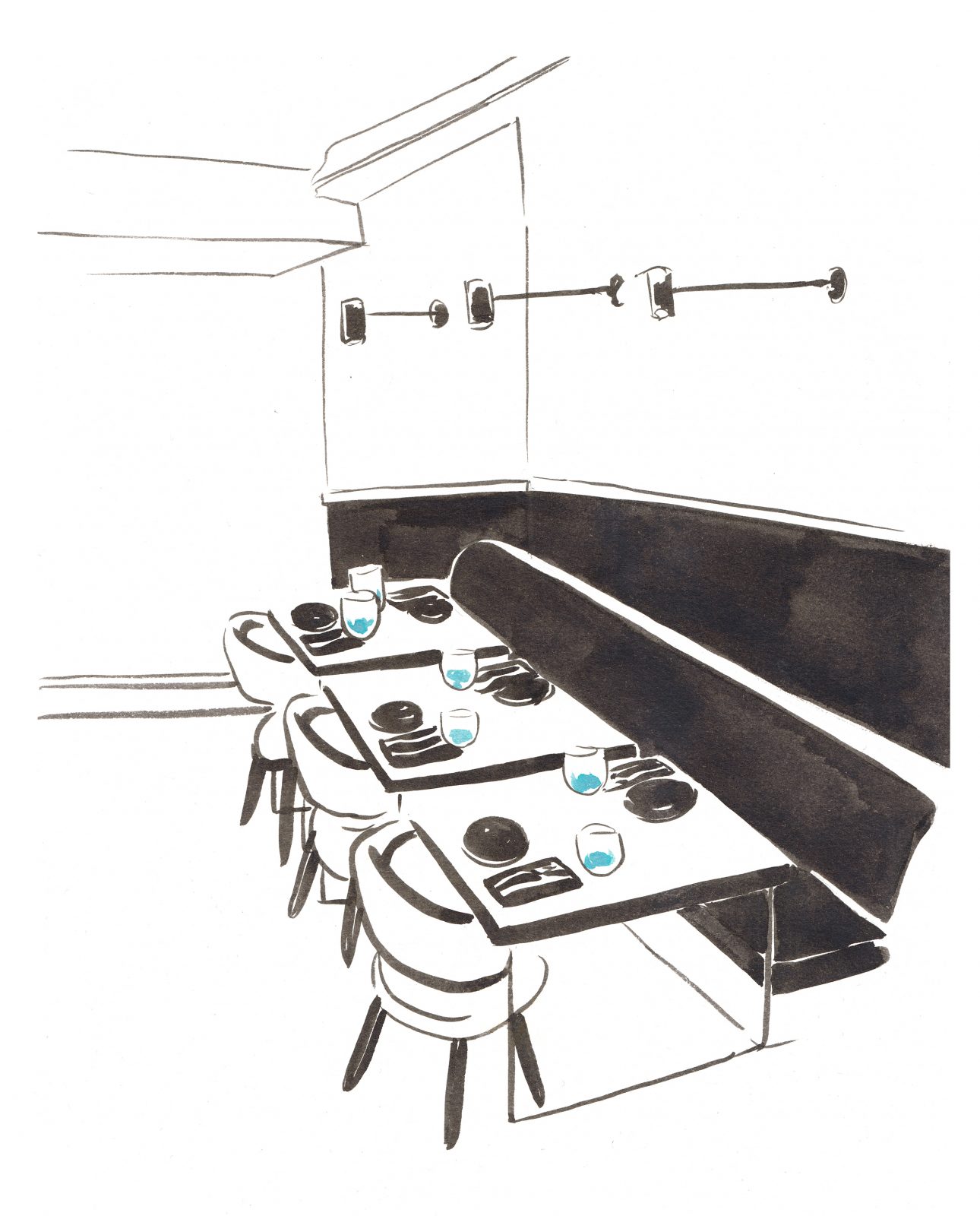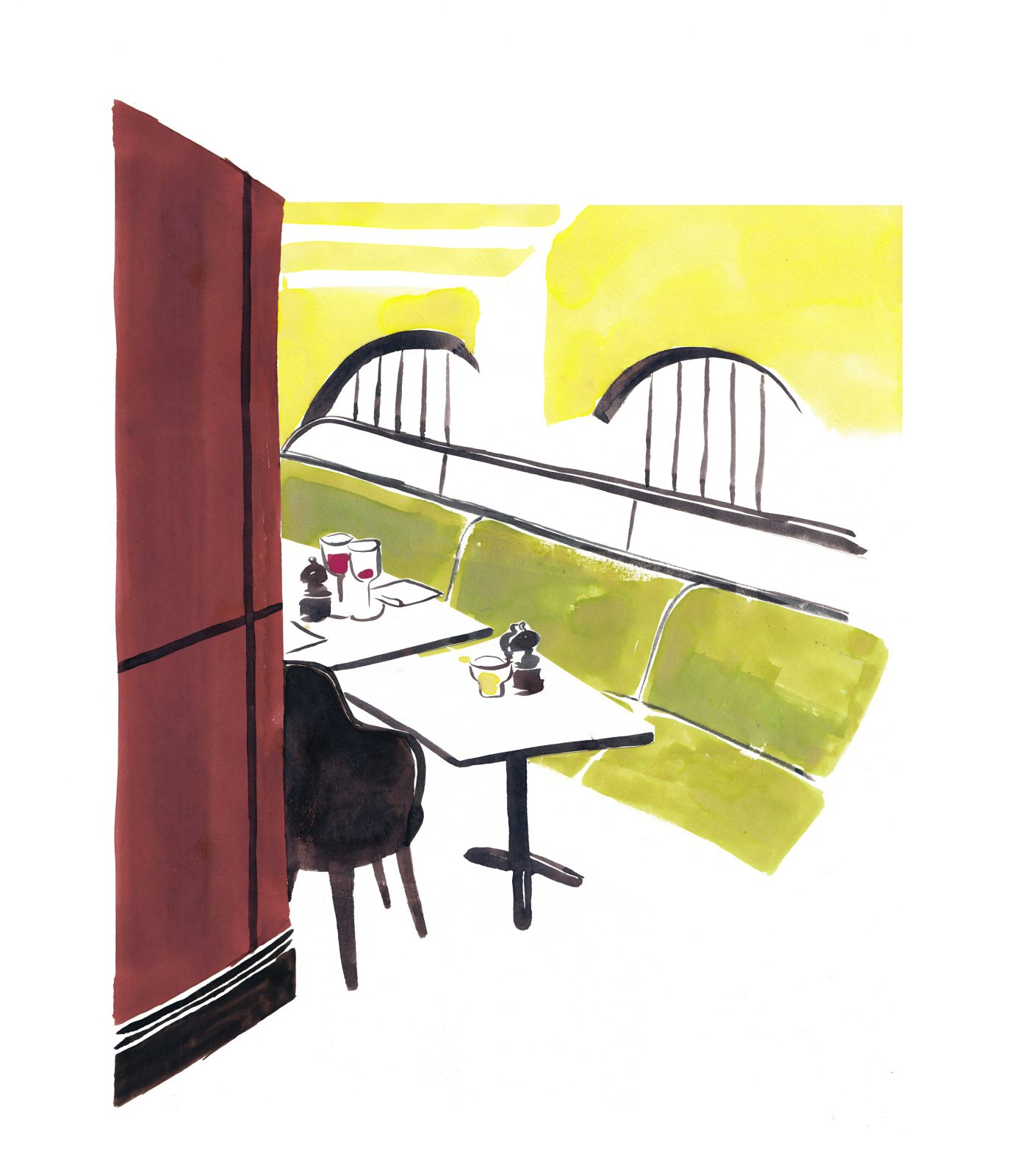 If you fancy some excellent cocktails, head to Hawskmoor on Air Street. I often don't like to recommend chain restaurants, but after several drinks here and warming up from the cold in a cozy moody space, I was won over. They are known for their steak, but I'm perfectly content to drink cocktails and eat fries – er, chips – all night long. Just beware, as these drinks are so well-balanced you hardly feel like you're drinking alcohol at all…
Unsurprisingly, there is no shortage of shopping on Regent Street. You'll find many of the usual suspects and even some flagships of US brands here (Kiehl's, Tory Burch to name a few). On the surface, ARKET may seem to be just another brand in H&M's giant global group, but I loved their distinct identity and branding, and the fact that they don't exist in the US nor even ship there (yet!). The homewares section is particularly a sight for sore eyes with its organized displays. Here you can also find Iris Hantverk brushes without the crazy markups we often see in the states. I am a sucker for well-packaged hand lotion, so couldn't walk away without some (and a belt, and a blouse…). Don't miss the café on the ground floor that serves coffee and new Nordic cuisine.
You're probably no stranger to Liberty London; it is one of the most iconic stores on Regent Street after all. Chances are you've seen an Instagram snap or two of the unfailingly photogenic flower displays outside the store (guilty). I have long admired the in-house products with the signature Liberty London prints. Gift and souvenir shopping are made easy here.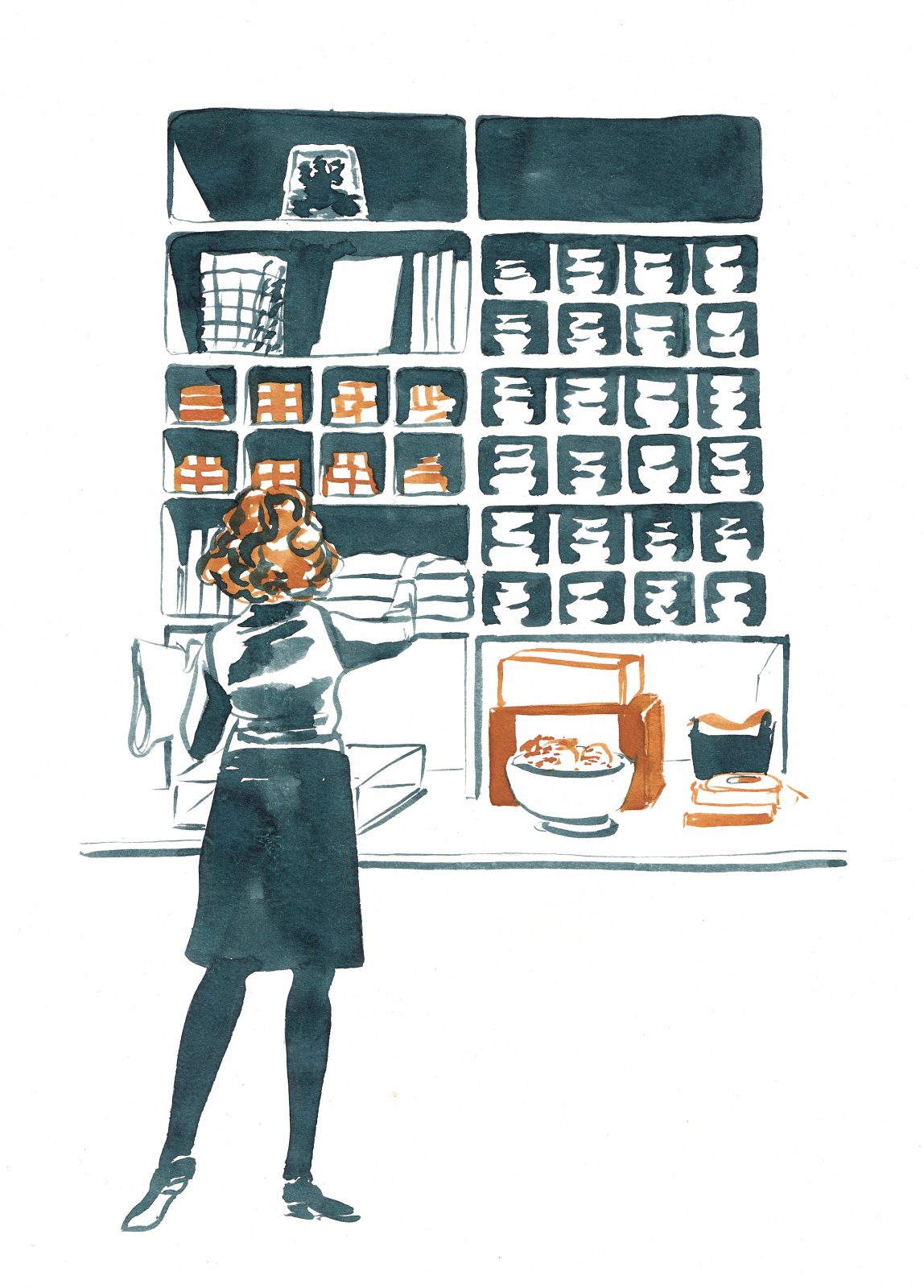 Of course there is much more to discover on your own by just walking up and down the street. If nothing else, simply enjoy the festive holiday lights and be perfectly okay with feeling like a tourist if you stop on the street to take a photo.
Illustrations by Ellen Li
In collaboration with Regent Street