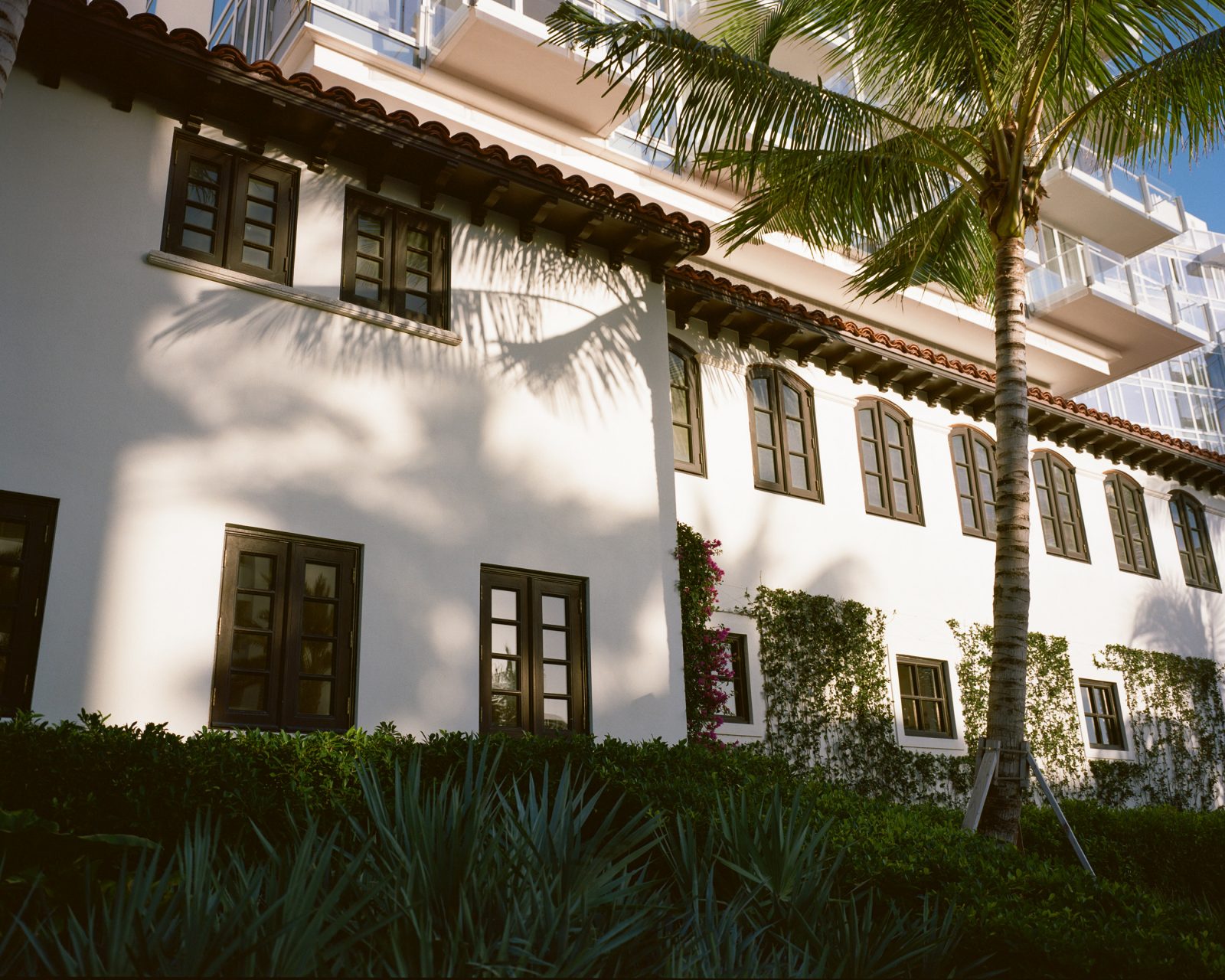 The taxi driver overshot the porte-cochère, but it was hard to fault him. The image I had conjured of the newly opened and much ballyhooed Four Seasons Surfside did not include a discreet driveway to a modest, two-story Mediterranean Revival building, so admittedly, I missed it too. The subsequent and much more capacious turn off is for the "North Tower," and disembarking here successfully plants you on the other side of the historic, 1920s façade. White aluminum panels cantilever to envelop you in a gleaming 12-story steel and glass structure devised by the Pritzker Prize-winning architect Richard Meier, who has made a career out of fashioning similarly staid, white buildings. The waiting area just inside is appointed with a studied and undeniably seductive mixture of white and beige, befitting of a Miami property with the budget to perennially reupholster. These subdued tones, rendered in richly textured fabrics, resurface throughout the property. Indeed, the beauty of the hotel is tangible, and is the result of a lavish layering of textures applied with an incredibly deft hand.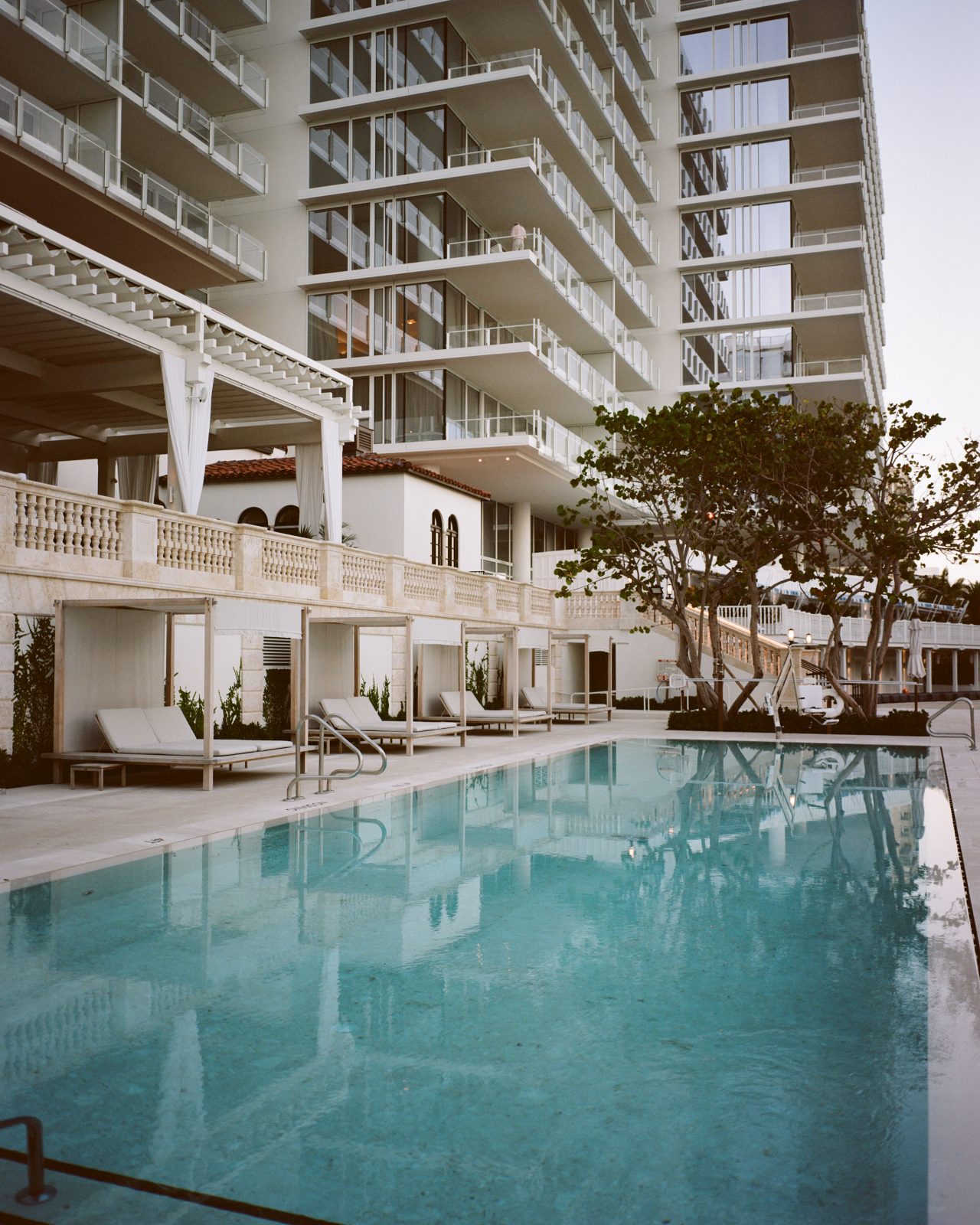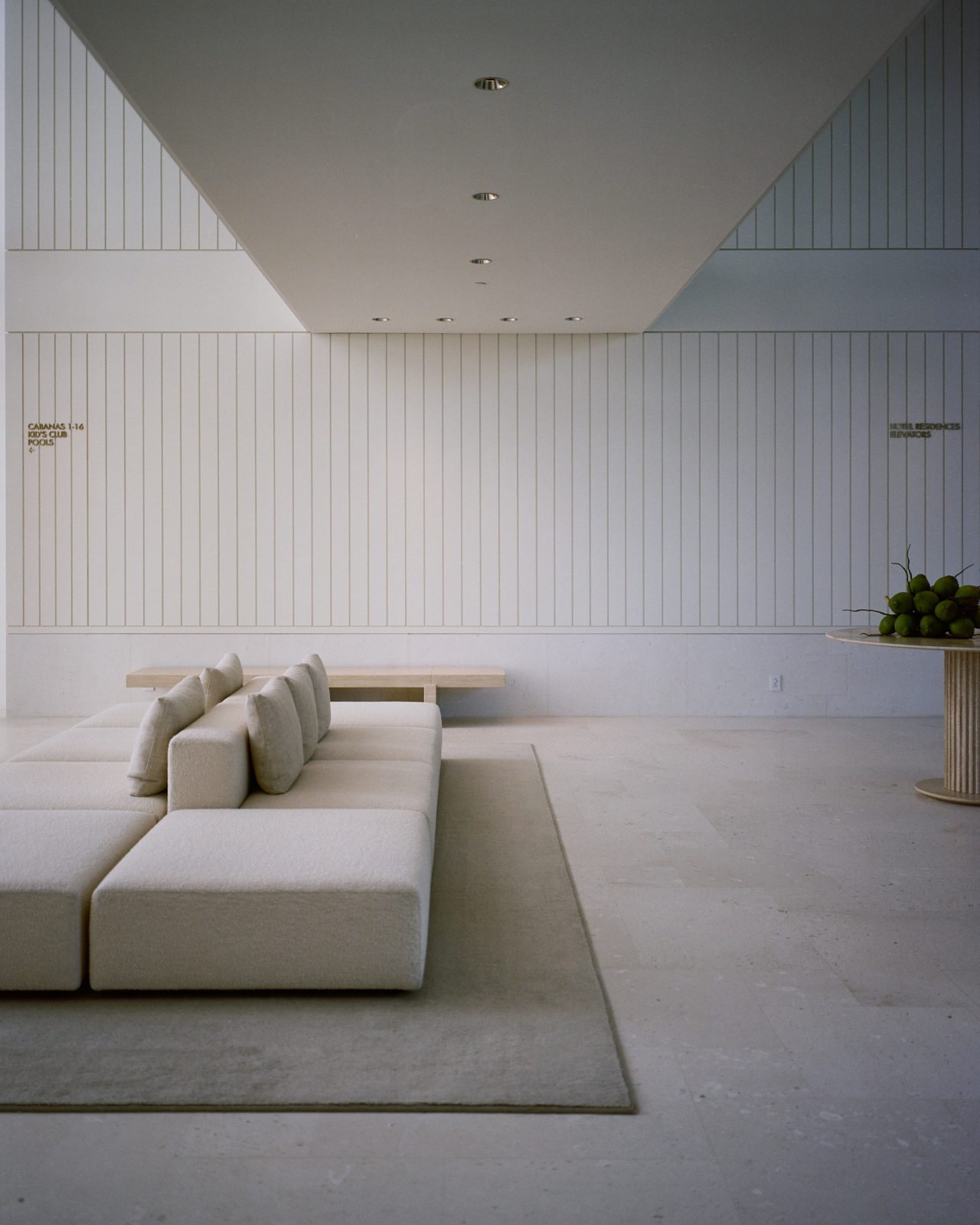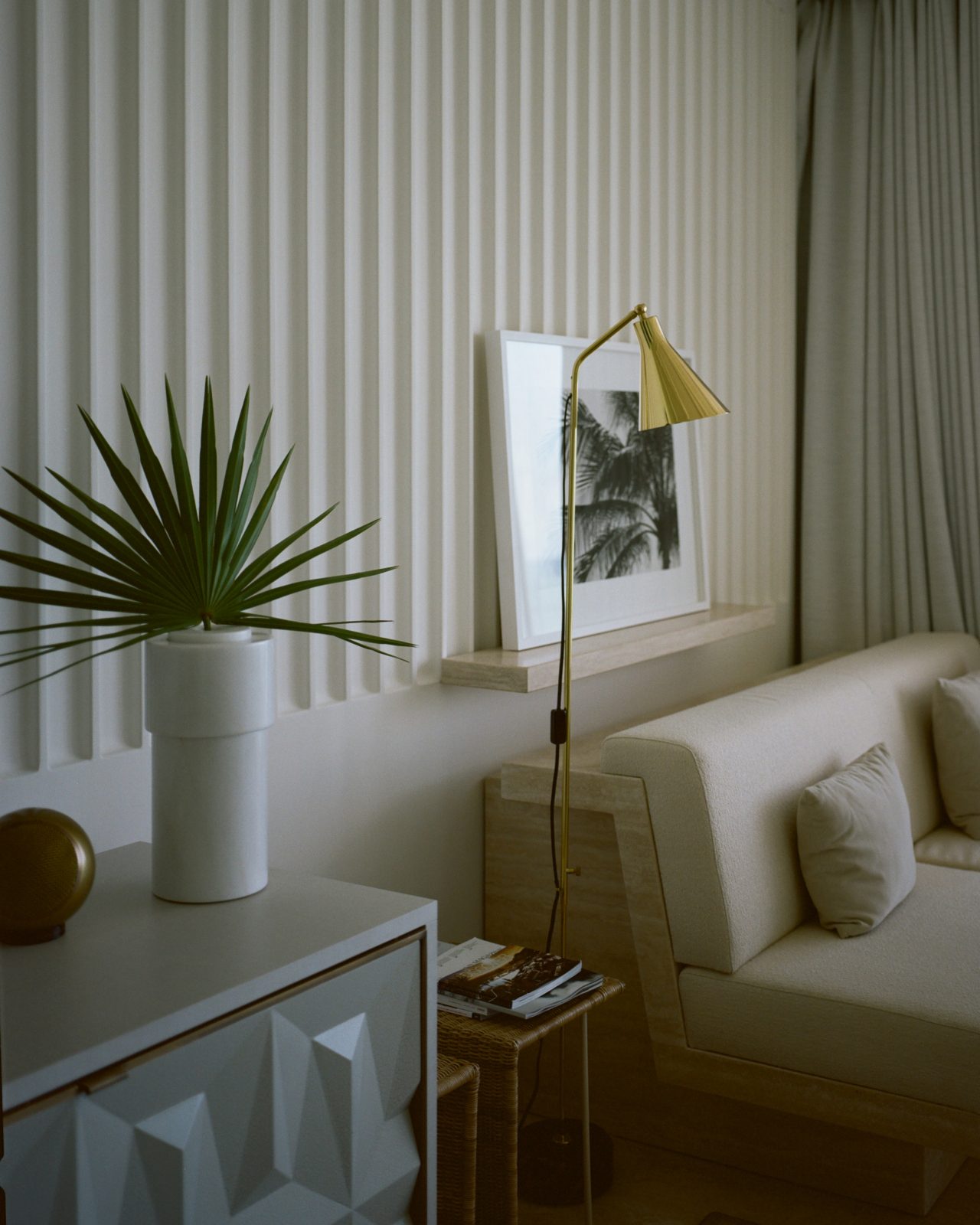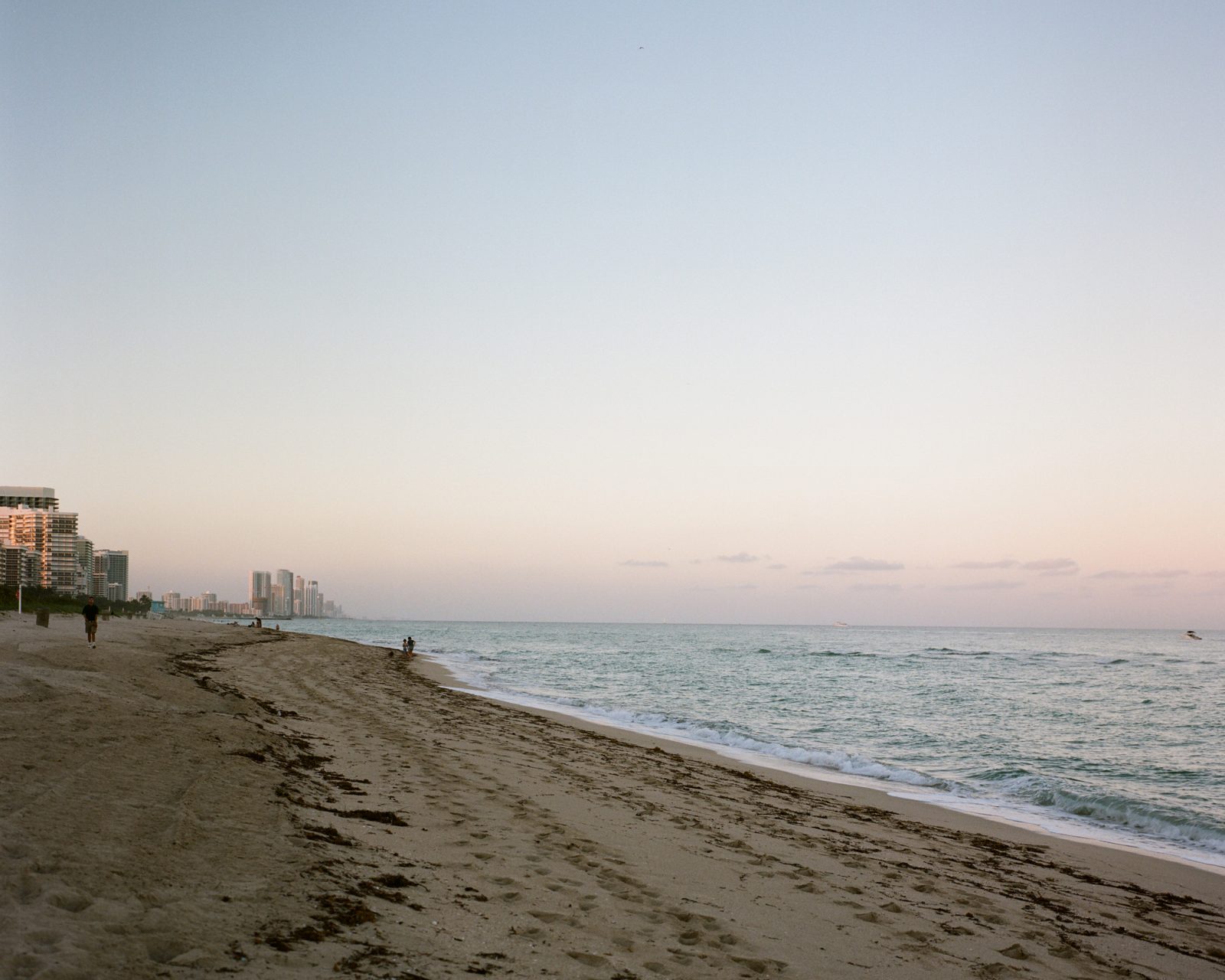 The deft hand belongs to notable Parisian interior architect Joseph Dirand. The Four Seasons Surfside is Dirand's third hotel project, and only his first luxury hotel; his other hotels were commissions by a design-forward hotel group based in Mexico, and both were realized nearly a decade ago, predating his rise to fame. But any hiatus in hotel design did not diminish Dirand's ability to empathize with elite travelers.
(No doubt Four Seasons's extensive experience in luxury hospitality also played a part.) Molteni closets illuminate upon opening, a travertine desk provides a leather writing pad and ports of every variety, a marble pedestal in the toilet room holds your bag. These comforts did not result in design concessions, but rather are seamlessly integrated into the very fabric of the room.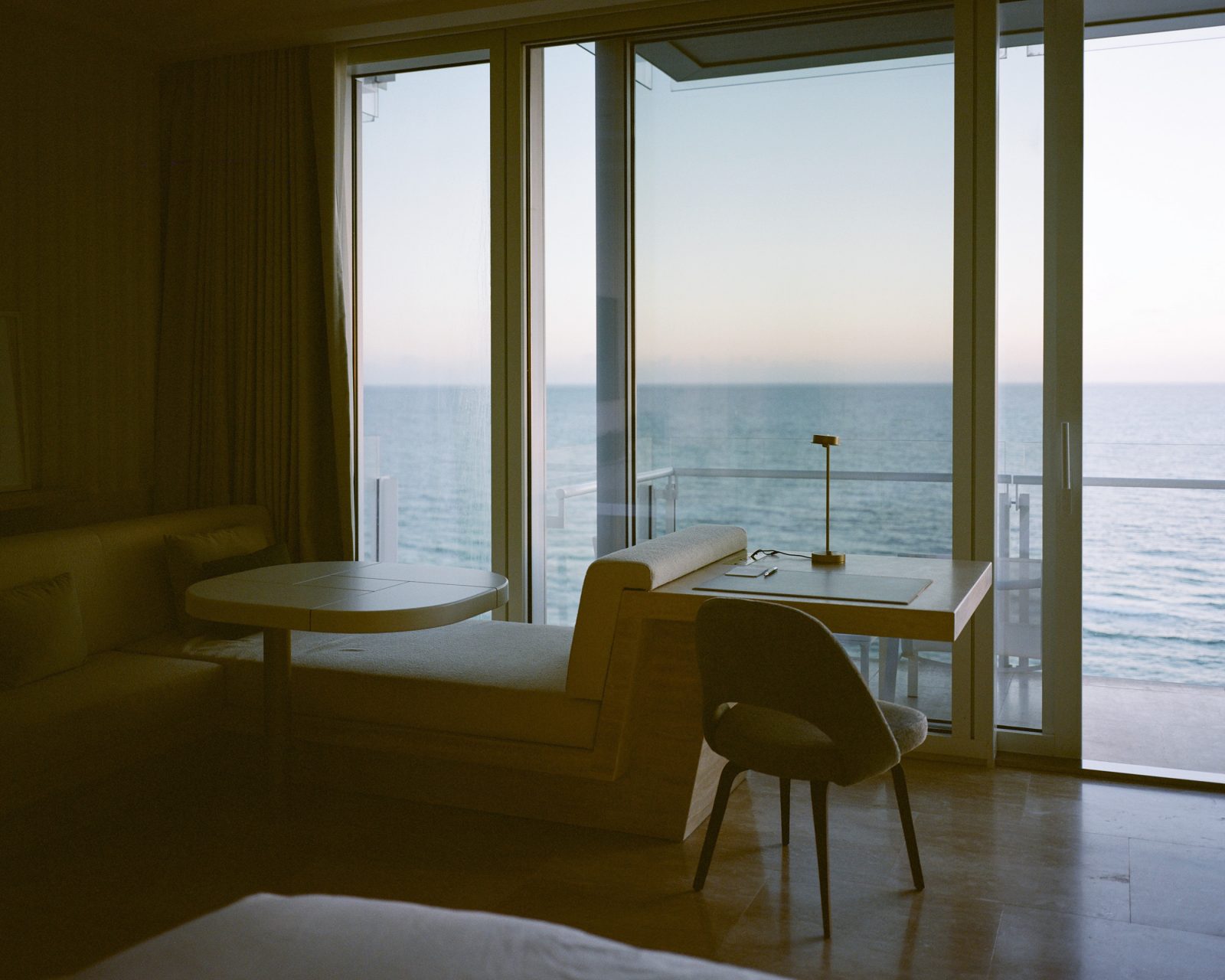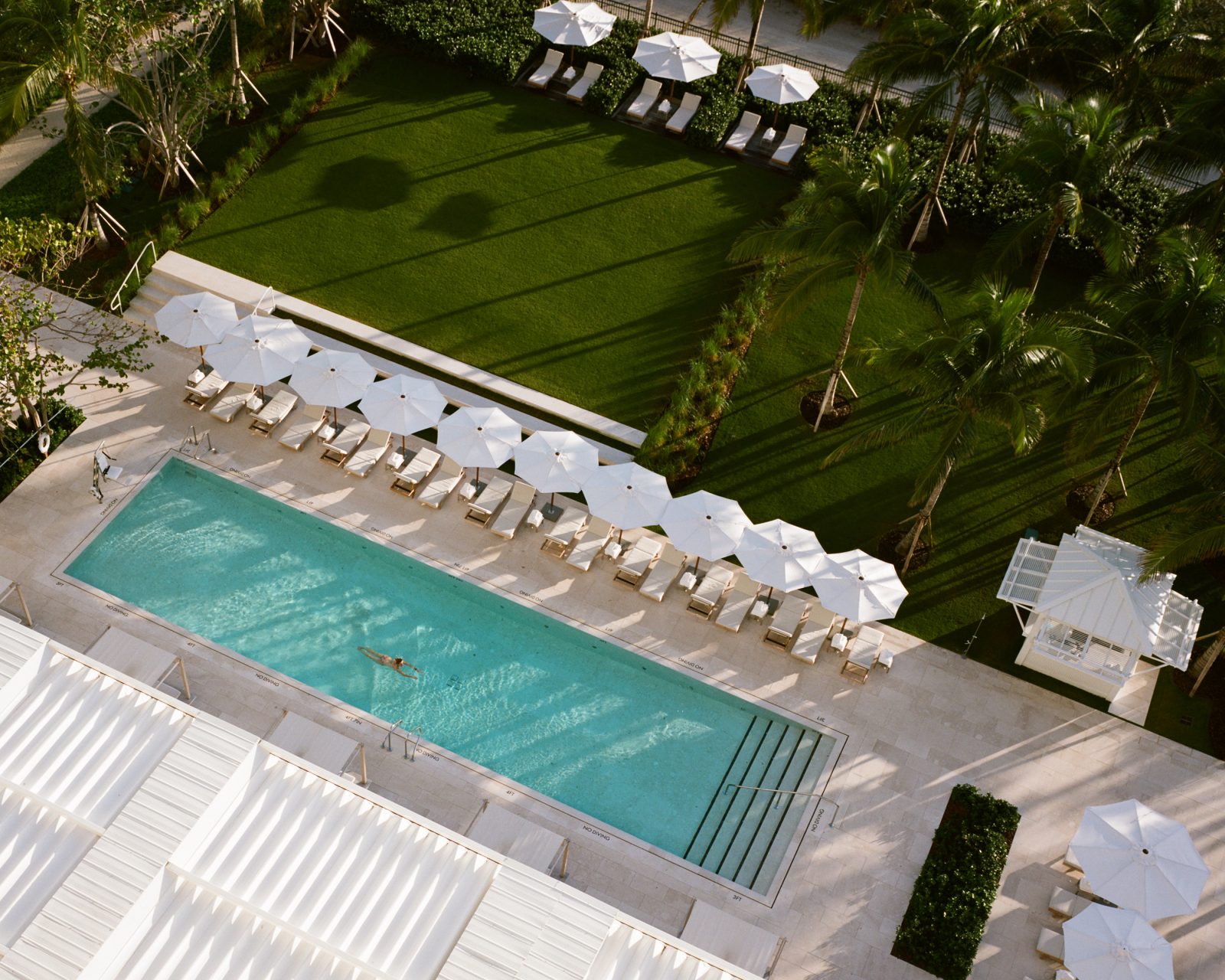 As befitting a five-star hotel, there are numerous amenity spaces—spa, restaurant, shops, pool—each a beneficiary of Dirand's careful custody. Globetrotters may recognize the restaurant's name from their travels in Positano, Italy. Conceived of as a sister location, the Miami sibling shares some menu items and certainly the same taste for the good life, but trades old world charm for patented Dirand drama. Like his other restaurants in Paris, the cavernous space is smartly divided up into intimate banquettes, and bedazzled by oversized chandeliers. The adjacent, suggestively-named Champagne Bar is also generously proportioned. While quiet during my stay, I suspect once the Surf Club condos start finding buyers, the new residents will provide the critical mass necessary to breathe life into the beautifully preserved carapace.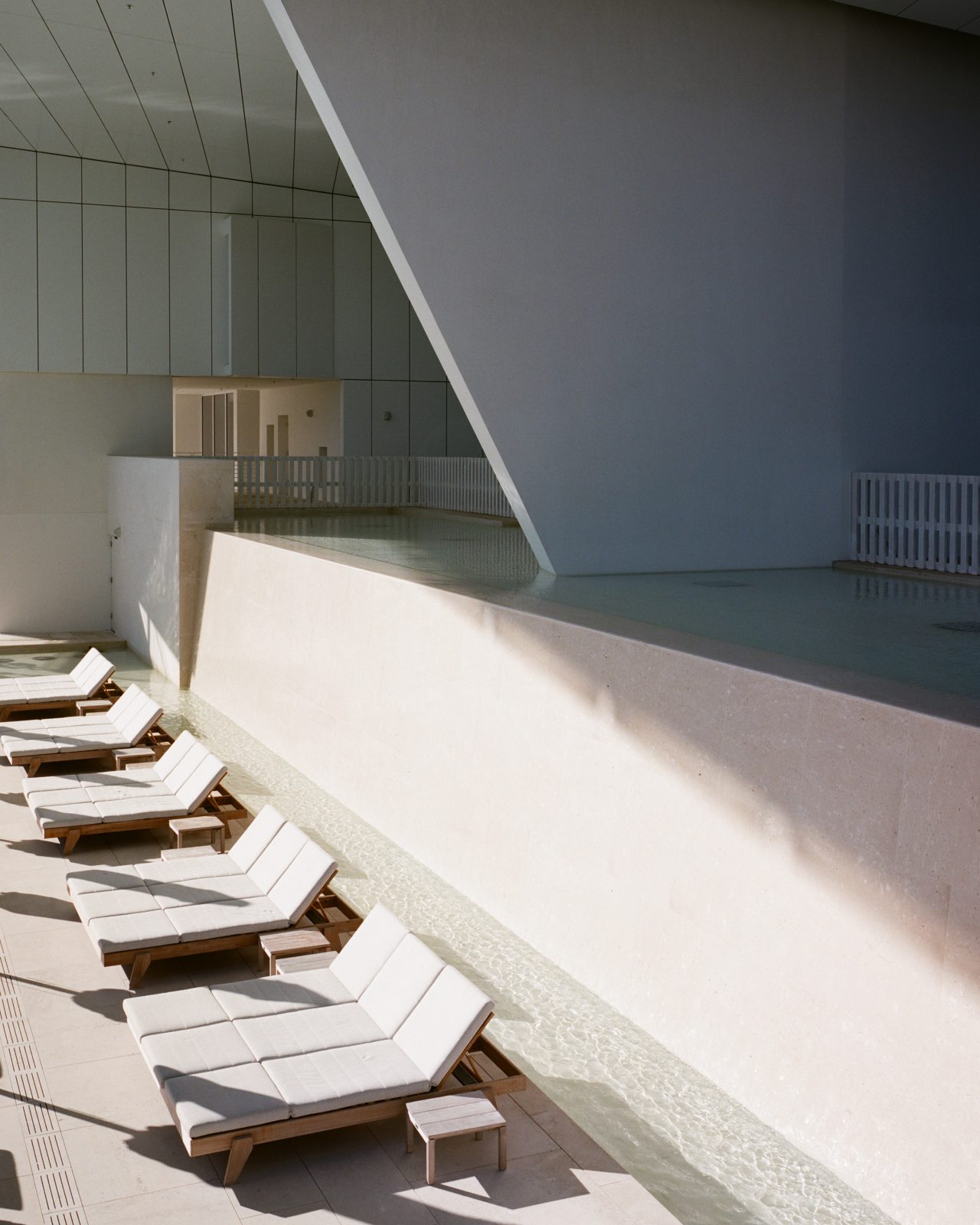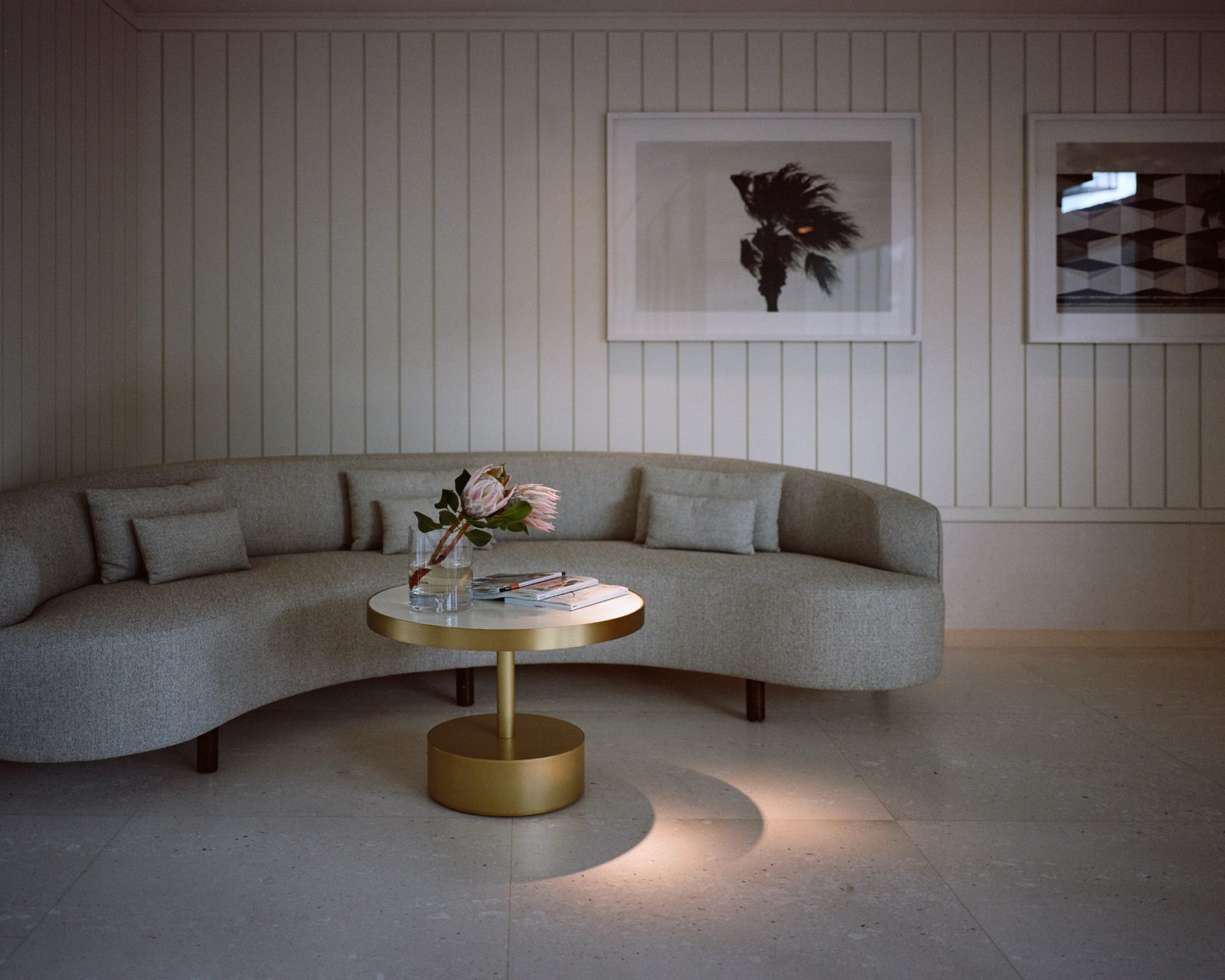 After two days at the reincarnation of the Surf Club (just in name, for the moment), it's hard not to drink the champagne. If you're not already aware, guest relations clues you into the history of the Club while escorting you to your room: it was born on the heels of the roaring 20s as a social club where the rich and famous would come to play.
Per the press release, "there was booze on the beach during prohibition, kayaks in the swimming pool, black tie boxing dinners and lavish themed galas…. It was a place of myth, legend and endless laughter." Indeed, this distant history is rich fodder to mine when marketing a world class resort, but bizarrely, I just think it may grow to live up to its reputation.
Words: Eric Petschek | Photography: Alice Gao
Four Seasons at The Surf Club
9101 Collins Ave
Surfside, FL 33154