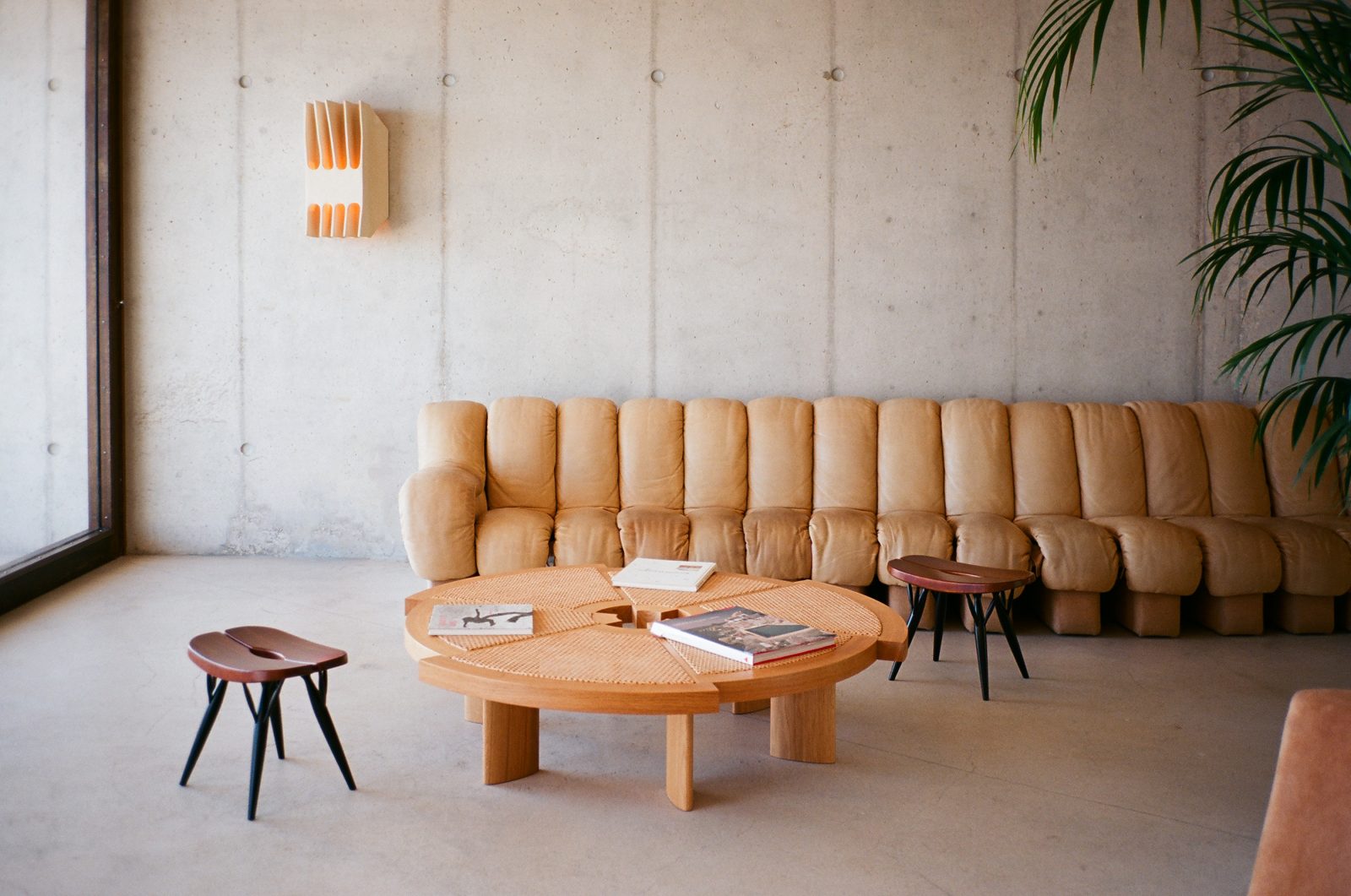 Just an easy drive along the coast from Nice in the town of Saint-Raphaël lies Hôtel Les Roches Rouges. (Of course, if you really want to do it right, get a speedy little open-topped car.) Its street facing facade almost doesn't hint at what dramatic treasures are behind. The hotel is set on a cliff and gets its name from the characteristic red rock of the Estérel coastline. Needless to say, the views are pretty stunning.
The hotel first opened in the 1950s but has most recently been reimagined by Parisian architecture firm Festern, who has created an easygoing atmosphere that still feels effortlessly elegant. Though it is new, there is a nice patina to everything. Even the seemingly plain white walls in the rooms have a subtle plaster texture to them. Rust terra-cotta vases break up the the creams and fresh whites. Overall, there is a sense of calm and feeling of being away from the real world — i.e., it's a perfect spot for a holiday.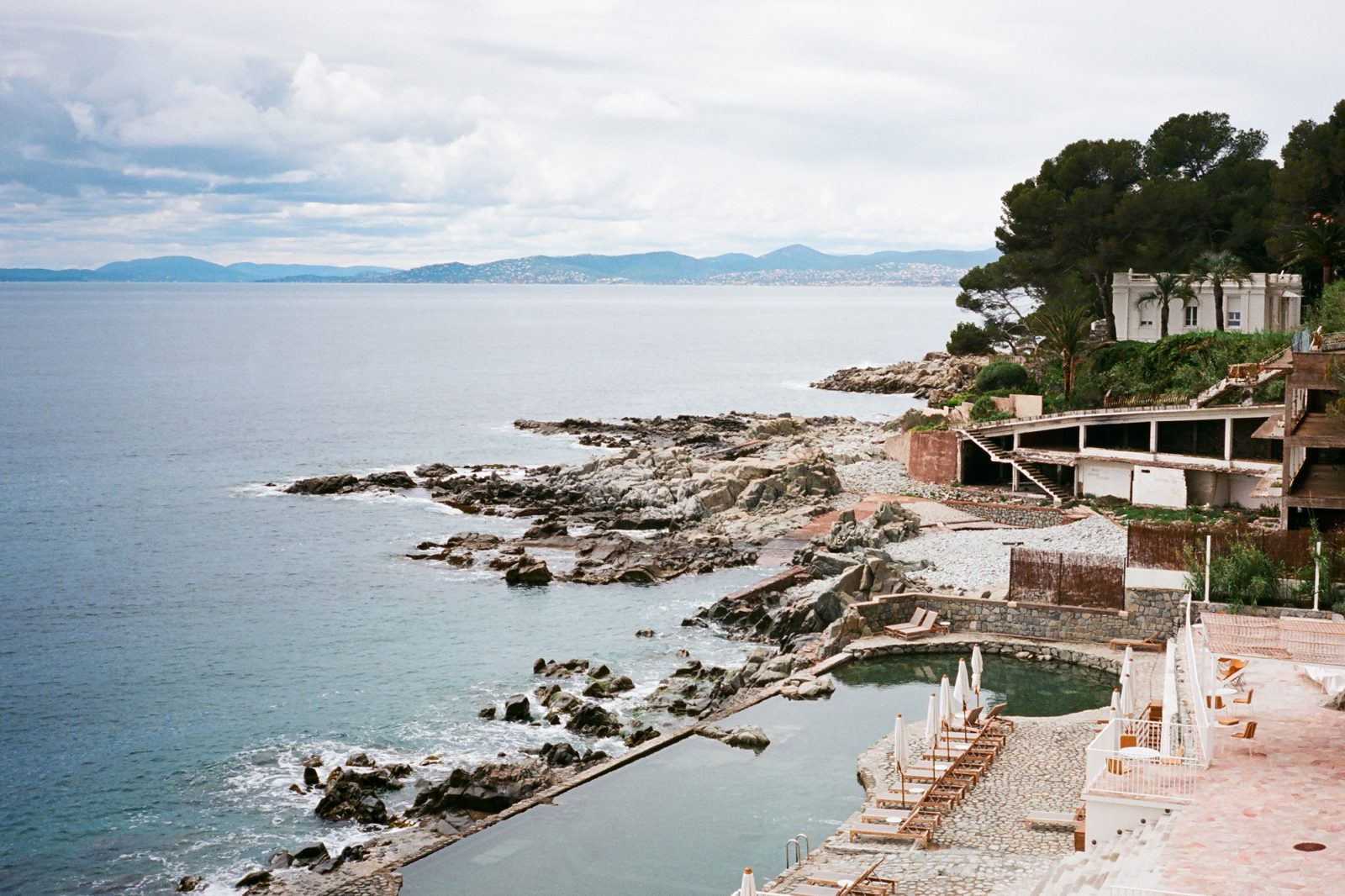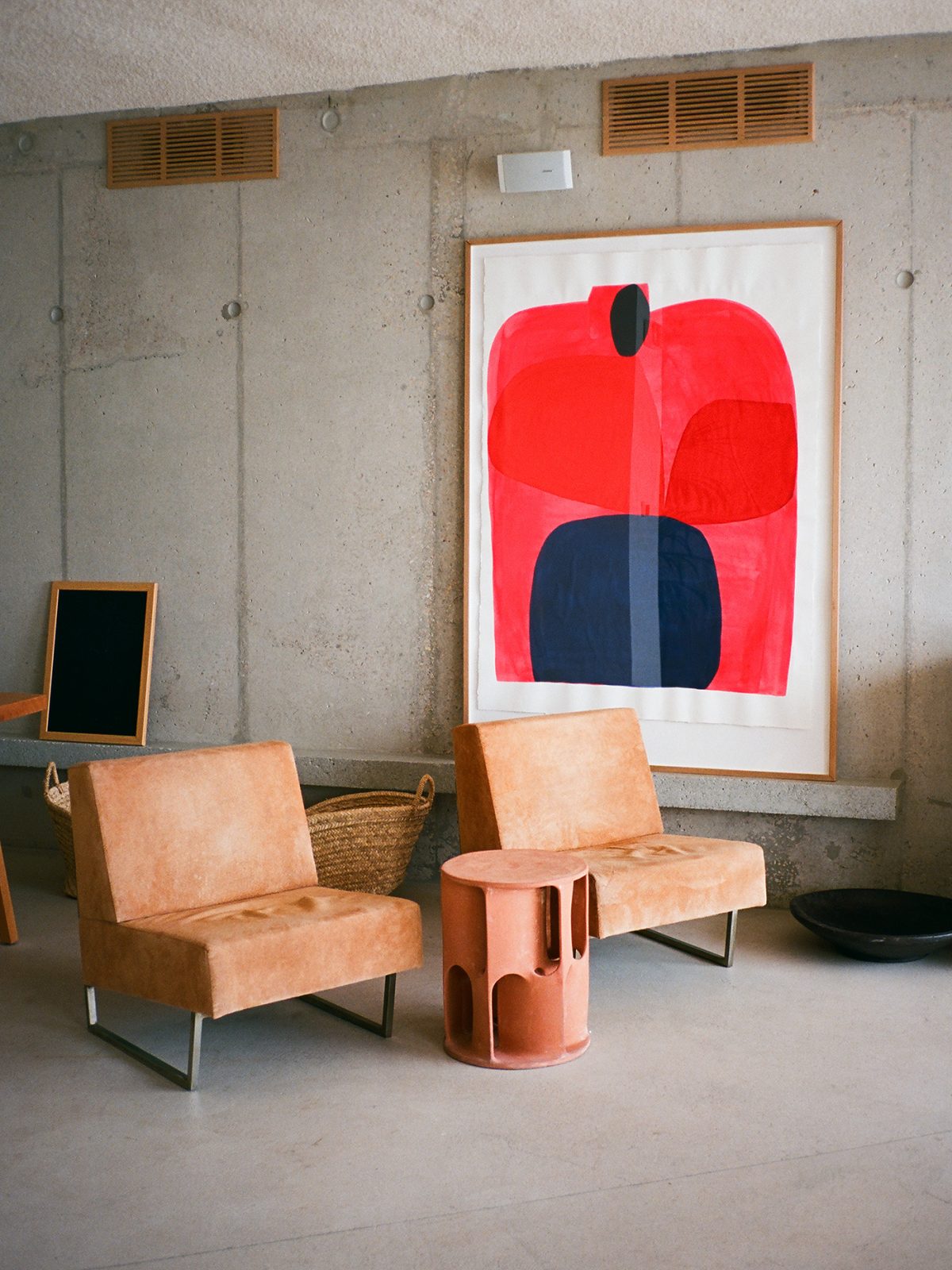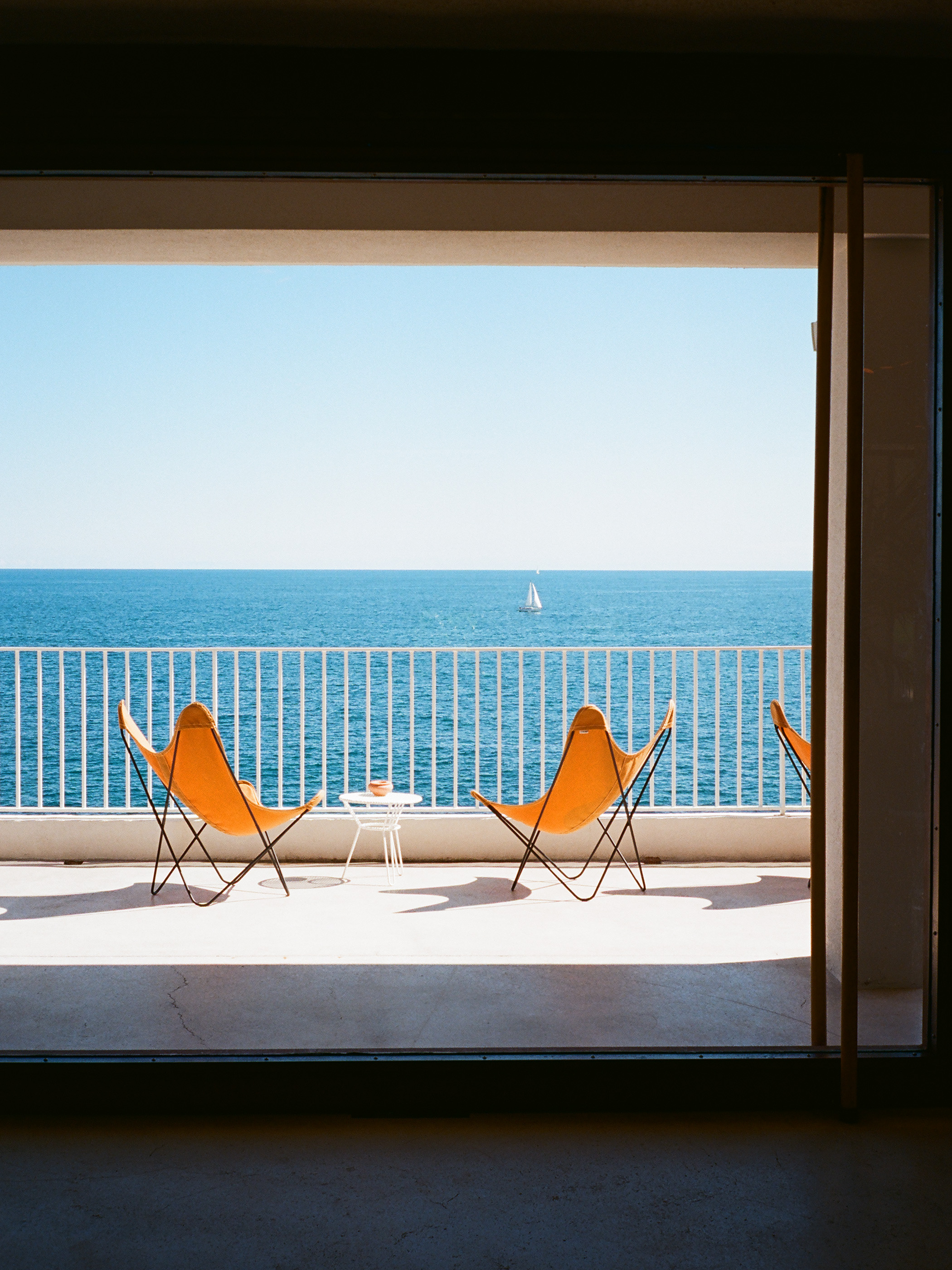 We went just at the beginning of the season last year (mid-May), which may have been a tad too early. Instead of lounging by the pool or being able to take a dip in the sea, I cozied up in a blanket on my balcony for warmth. It was actually so chilly at nights, we had to turn the heat on!
There is not much else around, but it hardly matters when the hotel is a destination itself.